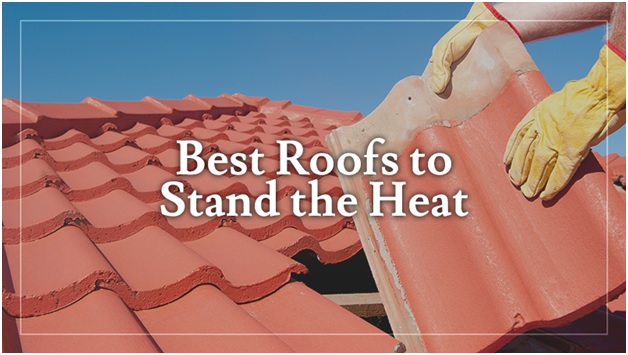 If you live in a warm climate and your roof is exposed to the sun, it's important to consider heat levels and sun damage when picking out roofing materials. What materials will withstand hot summers year after year without suffering wear and tear? Unfortunately, traditional shingles aren't always good at resisting the summer heat. For the most durable materials, you should consider different kinds of rooftops. Here are the top heat-resistant roofs currently available.
Clay Tile
Clay tiles are one of the oldest roofing materials in the world and for good reason. These reddish tiles aren't even damaged by fire, let alone by a little sunlight. They are a favorite roofing material in desert climates and arid conditions where the sun can be particularly harsh. They are also one of the most affordable materials on our list, which could make them perfect for your new roof project! The only thing to be aware of is that clay tiles are generally heavier than traditional shingles, which means some rooftops may need extra support.
Metal
Residential metal roof panels are quiet, covered with protective coatings, and able to reflect sunlight back up into the sky, which means your house doesn't get as hot and your roof stays protected. These metal panels are available in many different shades and designs, which can make it easier to match the colors of your house and landscape. However, they can sometimes be more vulnerable in wet climates than other materials.
TPO Energy Efficient Roofing
TPO is the material that many flat, commercial rooftops are made from. TPO is a very resistant, cost-efficient material that is heat reflective and very easy to install in large sheets. If you have a lot of flat roof space, especially on a commercial building, consider using TPO for your roof project. We can install a variety of TPO rooftops for you!
EPDM Rubber Roofing
EPDM is an eco-friendly roofing material that is made out of synthetic rubber or, recently, with recycled rubber materials for an even greener approach. This material comes in sheets for commercial rooftops, but it can also be available in manufactured shingle shapes for residential roofs. Both versions are highly durable against all kinds of weather. Ask us if EPDM could be the right material for you.
Do you have more questions about roof repair, roof projects, or the right roofing materials for your home? Contact us at L&L Contractors today to learn more and arrange a consultation. We're here for all your roofing needs.