The workplace is a pretty common place for conflicts to occur. Considering the typical situation at work, employees establish a kind of relationships amongst themselves that keeps a diplomatic approach but usually doesn't delve to a much deeper level. This is where workplace disharmony can begin.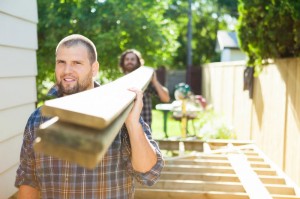 People slowly begin to start working for themselves, trying to get their own work done while paying no attention to what anyone around them is doing. They're working with blinders on! This is a big mistake. Employees have to socialize with their coworkers because people in the workplace (at least the successful ones) work collaboratively.
Each individual and/or department doesn't have their own set of rules and goals; granted the business itself may be divided into various departments to expedite certain business processes, however, they are no doubt interrelated in their functions. Everyone should be working to achieve a common goal for the benefit of the entire organization.
The first sentence of our Vision Statement: "It is our vision that this family of friends and co-workers prosper in maintaining the youth and beauty of Middle TN." In order to maintain this vision, we cannot let office politics derail us. While we may have a diverse and unique set of personalities and individuals working for us, we refuse to put up with these kinds of negative behaviors. We've found that keeping a good and harmonious working relationship is a lot more advantageous! This is extremely important, as the average working American spends almost nine hours of the day on work and related activities; that's more time than we typically spend sleeping!
Building workplace unity is essential to the success of every business, large and small. Teams that win a lot of games (regardless of the sport) have players who trust and respect one another, and genuinely want to see each other succeed. This same mentality must be present for any venture to be successful—whether in marriage, business, church or government. Without it, progress comes to a standstill. We have to create a welcoming environment that makes people look forward to coming to work every day.
One of the ways we do this is by working with companies like Cultivate Coworking, a new company with fresh ideas and energetic owners who are ready to make a positive impact on downtown Murfreesboro. Chris and Gretchen Bilbro purchased the old "Frame Gallery" building located at 107 W. Lytle Street. They envision "coworking spaces that bring together individual workers and allow them to work alongside each other in a community environment."
The Bilbro family has contracted with us to assist them in the design/build of their new workspace! Along with Trinity Design Group we are so excited to be a part of this project! The design team is currently making some final touches and the build team is scheduled to move in this week. One more step closer to improving the youth and beauty of our hometown, Murfreesboro, TN.
Walt Disney may have summed it up best: "We keep moving forward, opening new doors, and doing new things, because we're curious and curiosity keeps leading us down new paths."