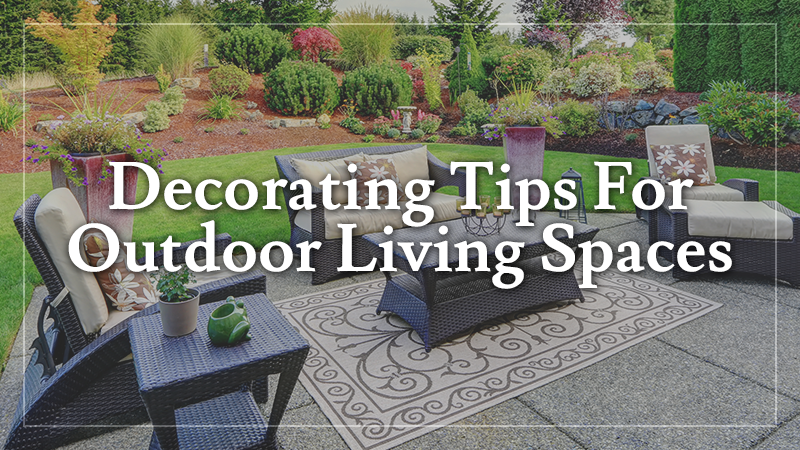 An outdoor living space should incorporate features of both indoor and outdoor living. These charming areas are designed for entertaining or for enjoying life in the great outdoors without giving up all the comforts of modern life. How you do that depends on the goal for the area and its primary use. An outdoor living area designed to enjoy romantic evenings under the light of the moon will look different than one used for entertaining guests with good food and comfortable seating. Let the intended use of the area be your guide when you choose to decorate the area.
Create a Focal Point
Like your home, an outdoor living area needs a strong focal point to draw the eye and to make a statement. This can range from an outdoor fireplace or a simple fire pit to a dramatic water feature or arches covered with climbing flowers. If your outdoor living area is used for entertaining or for social gatherings, make the focal point practical, such as a large stone oven or an outdoor kitchen. However, if you are creating an area to rest and relax after a long day's work, you can go simpler and use a bubbling fountain, rock features or arches and trellises as focal points.
Provide Seating
Like the focal point, the use of the area determines the type of seating you will need, but one thing is for certain, seating is an essential element of any outdoor living area. You can purchase sofas and chairs with weatherproof cushions to create a colorful and comfy place to recline, but don't overlook the natural charm of stone or wooden benches tucked under trees to provide a private seating area out of the rays of the sun. Consider how many people will likely use the area at one time and provide enough seating so everyone will be comfortable.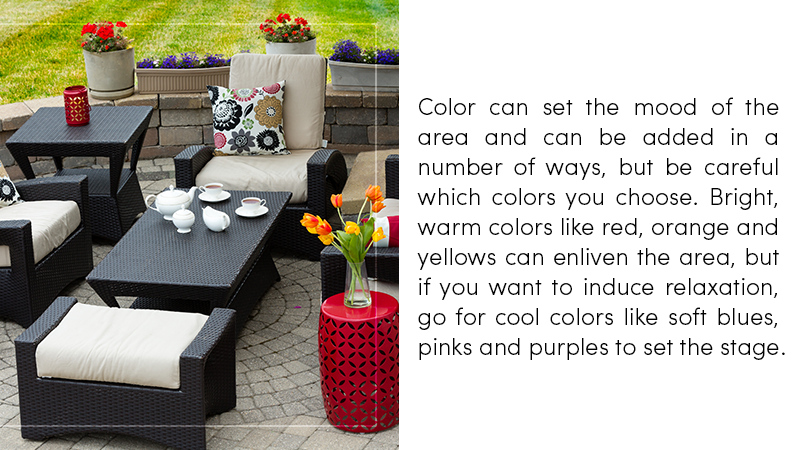 Add Color
Color can set the mood of the area and can be added in a number of ways, but be careful which colors you choose. Bright, warm colors like red, orange and yellows can enliven the area, but if you want to induce relaxation, go for cool colors like soft blues, pinks and purples to set the stage. Add accent pillows, garden art and blooming flowers to the area to bring in color and create the atmosphere you desire.
Include Nature
No outdoor living area is complete without nature, but that doesn't mean your need to install Astroturf to your patio (although you could if you wanted to). Large potted plants, trellises with climbing vines and large hanging planters with trailing flowers can make a big impact on your outdoor living area. Including nature to an outdoor living area is an excellent way to add fragrance too! Tuck in pots of fragrant herbs, like rosemary, lavender and thyme to add a subtle fragrance to your outdoor living area.
Contact us at L&L Contractors if you discover you need new structures built or want to add a deck to your home to serve as the foundation of your new outdoor living area. We can help you decide if an addition or remodel is necessary to convert your deck or porch to a stunning outdoor living area.