The most used saying in real estate is location, location, location. For businesses, this is especially true. The right – or wrong – office space can have a huge impact on business performance, whether positively or negatively. Even businesses that have been in the same place for many years may one day find their space and location no longer meet their needs.
If your business is moving to a new office space or your current space is ready for a much-needed makeover, trust your business to L&L Contractors.We can turn any office space into a beautiful reflection of your business.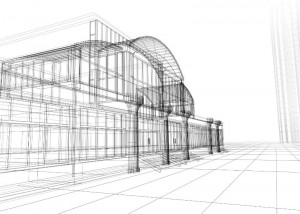 Personalizing your office space
When a new customer walks through the door of your business, it takes them a mere seven seconds to make a first impression. What kind of first impression does your business make? Is it modern, updated, welcoming, and an overall good representation of your business? Or is it plain, boring, uninviting, or dark?
Our expert team of designers and builders can work with your business to personalize your office space. Instead of being stuck with a generic, neutral interior, we can create a space that reflects both the needs a style of your business. Personalizing your office space not only keeps things fresh and modern, but it also creates a welcoming environment that will make customers want to stick around. From offices to retail spaces – we do it all!
Renovating a new location
If your business is moving locations, does your new space perfectly meet your business' needs? Oftentimes, the answer is no. Different business need different spaces, and most office or retail spaces are never 100% move in ready to meet the unique and specific needs of your business. Do you need offices when the previous tenant was a retail space? Are you converting a hair salon into a dog groomer? Is your Italian restaurant moving into a former sushi bar?
In any of these instances – plus dozens more – renovating the new office space is a necessity. Doing this turns someone else business into a space that is perfectly tailored to your style, wants, and needs. A customized business space can give you the confidence you need to succeed as it allows you to better serve your customers.
Likewise, moving into a new office space is like working with a blank canvas. It gives you the opportunity to the ideal space for you and your business. If you're ready to make over your new location into a space that will perfectly meet the needs of your business, contact L&L Contractors today!
The L&L difference
Since 2006, L&L Contractors have been providing commercial and residential roofing and remodeling services to the citizens of Middle Tennessee. We pride ourselves on our quality workmanship, product knowledge, dedication to the community, and top quality customer service. We work hard to give our customers the best products, results, and experiences, and our dedication can be shown in both our work and our hundreds of satisfied customers.
If you're moving to a new location or are ready to make over your business' office space, contact the designers and builders here at L&L Contractors today!