The roof is the most crucial part of your home; after all, it protects you and your loved ones and your valuable possessions from harsh weather elements and intruders. A good roof also improves your home's curb appeal, assuring prospective buyers that you have taken care of your roof. This can help you fetch higher prices when you finally resell your home.
As such, it is essential that you monitor and maintain the condition of your roof regularly. A regular professional roof inspection from a reputable roofer is one great way of making sure that your roof continues to safeguard your home for many decades to come.
Why You Need Regular Residential Roof Inspection?
If you are planning to skip roof inspections, think again! You can't be sure that your roof is in good shape just by looking at it from the ground. It is not possible for the average homeowner to perform a successful roof inspection on their own.
Fortunately, regular roof inspections can help you prevent costly repairs in the future. Roof repairs or replacement can cost homeowners a considerable chunk of money, so it's just good sense to catch issues before they become an expensive liability.
Potential home buyers should schedule a home inspection prior to making a purchase so that they can include the cost of repairs to the price of the house. You don't want to get saddled with a potentially expensive roof repair shortly after you take ownership!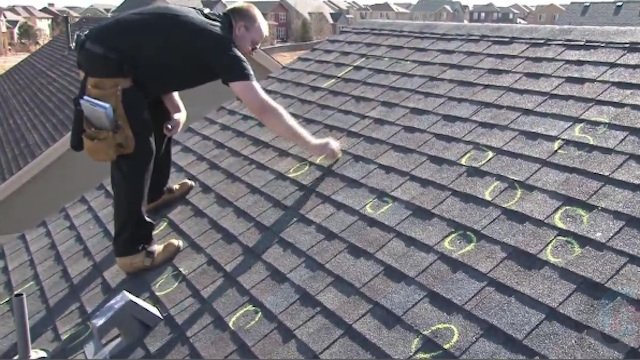 Here are five reasons why regular roof inspections are more crucial than you think.
1. Regular Roof Inspections Detect Problems While They Are Small
Many times, apart from major storms, roofing problems don't occur overnight. They begin with a small puncture which gradually progresses to a leak. An inspection by an experienced roofer who understands the early warning signs can correct the problem before it goes beyond reach.
For instance, by the time you spot a leak, it could have already caused structural damage to your equipment, roof, and inventory. Moreover, it will take more effort and time to rectify the problem once it's advanced.
2. Roof Inspections Make Insurance Claims Easier
A residential roof inspection will make the process of insurance claims easier after your home has been hit by storm damage. Having a contractor that is familiar with the layout of your roof and the products used can be greatly beneficial. You contractor can also note any previous repairs, or dramatic changes that have occurred do to the storm and can point these out to the adjuster.
3. Regular Roof Inspections Protect Your Warranty
Most roof manufacturer warranties demand a biannual or annual roof inspection. If you fail to prove that these inspections were done by a professional roofer, then your warranty may be deemed void. Make sure that you stay on top of it!
4. Regular Roof Inspections Save You Money
For a small fee, contractors can complete a roof "tune up". They can go ahead and fix small issues ahead of schedule and keep you from having to replace your entire roof sooner than necessary. Its also much more cost efficient to make small repairs to the roof, before having to replace drywall or worse, framing.
5. Residential Roof Inspections Increase the Lifespan of Roof
Besides detecting problems and avoiding damage, a regular inspection extends your roof's life, saving you cash in the long run. With regular inspection the life expectancy of a shingle roof can be extended by up to 10 years. The life span of a metal roof could be extended to 50 years, or even more!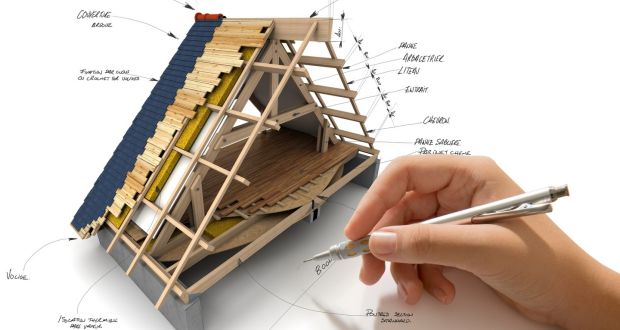 What Includes in a Residential Roof Inspection Checklist?
As we have already seen, a regular and proper roof inspection can save you both time and money. With that in mind, this post will provide a comprehensive roof checklist to make sure that your roofer covers all areas that require repair. Here is what you need to check at the inspection checklist;
Broken or missing shingles
Worn and cracked rubber boots near the vent pipes
A damaged or missing chimney cap
Mass of lichen and moss, which shows that your roof could be decaying underneath.
Shingles that are curling, blistering, or buckling
"Nail Pops" or exposed nail heads
Moisture buildup under the shingles
Ponding or pooling areas of water
Missing Caulk or Rust on the Flashing
Proper intake and exhaust ventilation
Water shedding paths are free and clear of debris.
A residential roof inspection report is based on the visual inspection of the roof surface and the materials used. In some cases, the roofer will check for any signs of leaks, mold, and moisture. A normal residential roof inspection will last from 50 minutes to several hours.
After the inspection, your roofer will give you a roof certification document; this is valid for over three years and is FHA compliant. However, this certification is not a guarantee against possible leaks in the future.
Why You Need a Home Owners Insurance Roof Inspection?
If your insurance company threatening to cancel your policy because you did not do repairs, then doing an urgent roof inspection can solve your problem.
Don't be alarmed. The main reason why an insurance company may want to inspect your roof is to calculate the cost of replacing or repairing your roof after damage or loss. The insurance representative will use calculation software to estimate the cost of rebuilding or repairing your roof.
The other reason for a homeowner's insurance roof inspection is to spot the hazards that may exist and how they can be rectified. Many insurance companies conduct such inspections 30 days after the date of a new policy.
One significant advantage of home insurance roof inspections is that the inspectors may identify discounts that you knew nothing about. It also offers the peace of mind to know that your home is adequately insured against future uncertainties.
Why You Need a Roof Inspection for Insurance Claims?
Most home insurance companies need a roof inspection before they approve your application. Such inspections are beneficial to homeowners because the roofer may spot existing damage probably caused by a recent storm, and your insurer may end up replacing part or the entire roof. Home insurance companies spend millions of dollars repairing roofs that are damaged by wind or hail.
Final Words
The importance of hiring a reputable roofer to do residential roof inspections cannot be overemphasized. An experienced roofer can evaluate the damage and provide invaluable tips on how to repair your roof. He will also help you to file an insurance claim after your roof has been hit by hail or strong winds. This post has provided information on why residential roof inspections are essential that homeowners wanted to know.