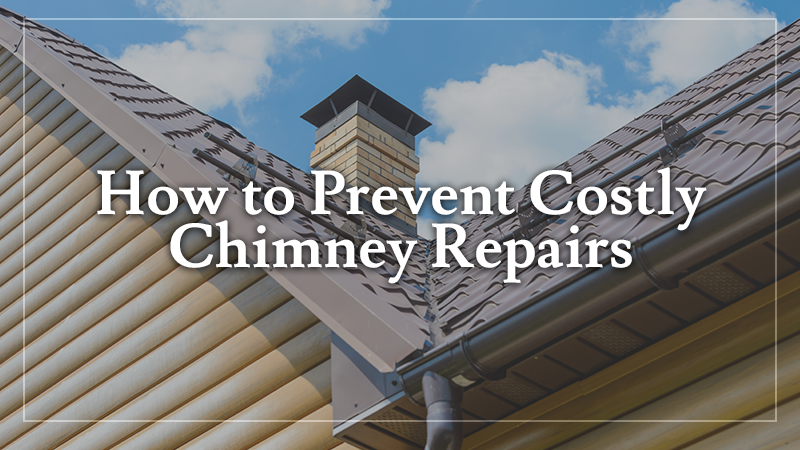 A warm fire on a blustery winter day is a simple pleasure that many people enjoy, but each year there are over 25,000 chimney fires in the U.S. alone. Many of these fires were due to improper chimney maintenance. If you want to stay safe and prevent expensive repairs, it is vital to inspect your chimney regularly, especially if you live in an older home. Before using your fireplace for the first time this winter, spend an hour or two inspecting your chimney for blockages, cracks, leaks, and condensation.
Blockages
The first thing you should do is inspect the flue in your chimney visually for any blockages. The flue is the passageway from your fireplace to the top of the chimney. There are many sources for flue blockages with nests of birds or squirrels being the most common. This is especially important if you rarely use the fireplace. If you discover any blockage in your flue, you should contact a chimney professional to help remove it safely.
Cracks
Look at the outside walls of your chimney for any cracks. In older homes with stone or brick chimneys, it's quite common to find damaged or missing mortar. Correcting even the smallest crack now may prevent larger cracks from forming. Don't forget about the chimney crown too. The chimney crown is the concrete topper on top of the chimney. This is often the first part of your chimney to show signs of wear due to frequent extreme changes in temperature. Call a professional to repair any damage you find before starting a fire.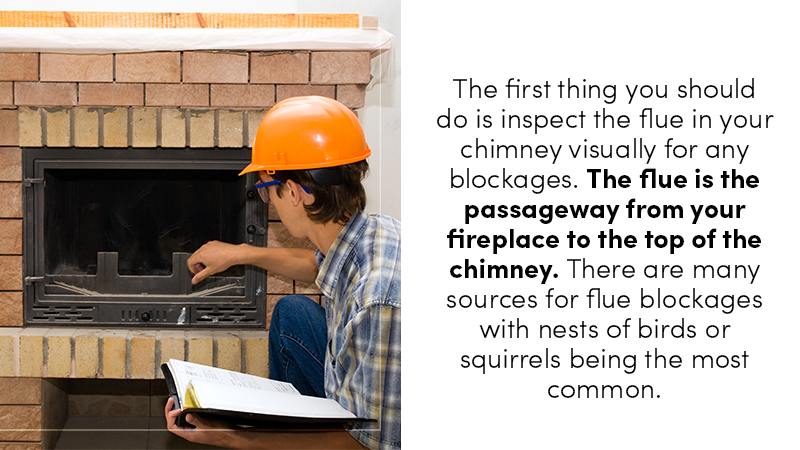 Leaks
It is very difficult to find the source of a leak in your chimney, but it is easy to identify the results. Leaks cause rainwater to collect in your hearth and let in cold air. Around your chimney's flashing is one of the most common areas for leaks to form. If you can't find any obvious leaks, it is a good idea to hire a chimney expert to find and repair the leak for you.
Condensation
Inspect the lining of your chimney flue to make sure it is free of damage. A damaged flue liner can lead to condensation and unwanted moisture in your chimney. A damp chimney will cause excessive wear to your masonry and promotes cracking and the growth of mold. Condensation is a very large problem for homes built over 50 years ago with poor fireplace combustion. If you discover any issues with condensation, talk with a chimney professional to find out your options.
Make sure your roof is ready for the upcoming winter! For over a decade, L&L Contractors has been offering trusted construction services to area residents. Whether you need help with your roof or any other residential or commercial construction project, L&L Contractors can help. Call us today at 615-617-3189 to schedule a free consultation.