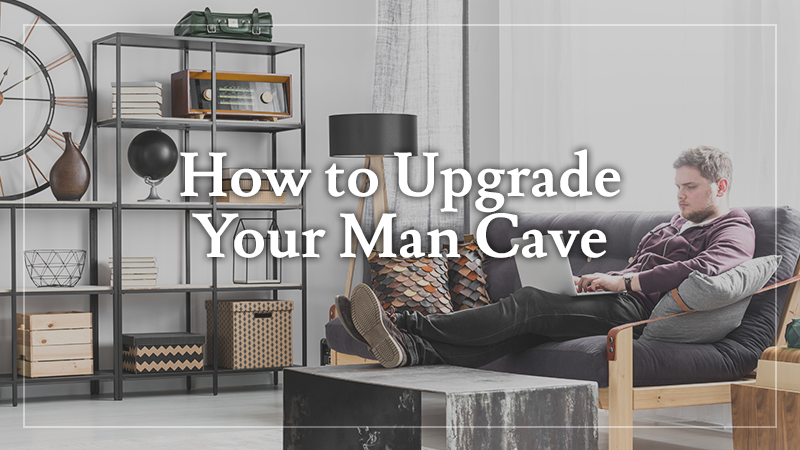 A man cave can be a great place to kick back, enjoy alone time, or have some fun with your buddies away from the family. You can create this haven in a spare bedroom, basement, attic, or any place else that you can block off from the stress of the day. Turn it into something special by following these tips.
Vibe
You obviously want a comfortable, masculine vibe, which most guys take to mean an emphasis on sports. But unless you're a professional or a mega fan, your personal space doesn't have to be about anything athletic. Decorate the room with the things that you truly enjoy by yourself and with friends. Are you into music? Set up a nice audio system and decorate with vintage LP record covers. Are you a model railroader? Then the cave is the perfect space for your layout. Is smoking a good cigar your idea of fun? Then add a humidor and be sure there's enough venting to pull fumes away from the rest of the home.
Food and Drink
When you're comfortably relaxing in your man cave and feel the need for food or drink, you don't want to have to go all the way to the kitchen . A well-stocked mini-fridge, a cabinet devoted to snacks, and a bar with your favorite drink is a must. Don't forget to add enough disposable utensils and plates, and napkins so you can serve your guests when they come by. A microwave can extend your enjoyment by allowing you to heat up or cook your favorite foods.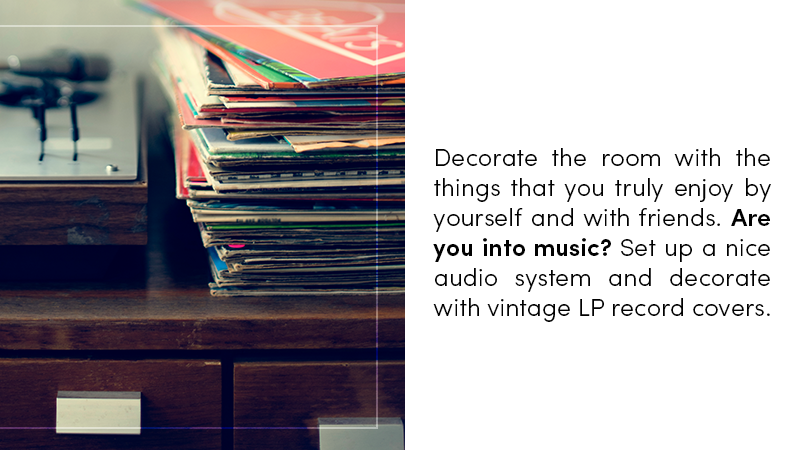 TV
Of course, you need a giant flat-screen so you can watch the big game, show off your drone pictures, or catch an adventure flick. The latest tech is 4K Ultra HD, which gets you closer to the action with less pixelation as you sit closer because of the high definition. So you can put a bigger screen in a smaller space. Make sure you have enough inputs for your cable TV, DVR, DVD, video game system, computer, and whatever else you want to attach. If you're managing a lot of gear, consider getting a separate all-in-one remote that can not only take care of multiple devices but also handle your lights.
Seating
A comfortable recliner lets you put your feet up to unwind from the rest of the day. Leather upholstery may seem initially expensive but is durable and feels good to the touch. If you want to give your guests the same level of comfort, spring for leather couches with reclining features. Throw pillows give everybody something to throw at the TV when the opposing team scores a touchdown. Make sure you have enough small tables nearby so that you and your friends have a place to put down your drinks and snacks.
Are you ready to add your favorite room to your home? Then please contact us at L&L Contractors so we can discuss how to remodel your spaces to include a man cave.