L&L Contractors is moving!
On November 7th, we will move from our current location on Veteran's Parkway to our new offices at 25 South Public Square in beautiful Murfreesboro, Tennessee. Our new office location will put us in the middle of all the action in Murfreesboro, allowing us to be more involved with the community, the town, and all Murfreesboro has to offer!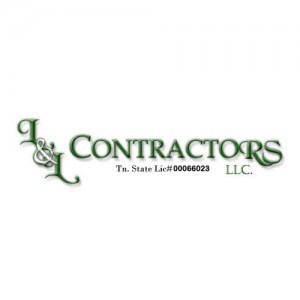 About us
Since 2006, L&L Contractors has been providing some of the best home improvement services to our neighbors throughout middle Tennessee. Our company is built on the values of honesty, respect, integrity, hard work, quality craftsmanship, and superior customer service. Because of our values, our vision, and our mission, L&L Contractors has been setting new standards for quality throughout the home improvement and remodeling community, including the additions, deck, gutters, roofing, siding, and window industries.
If you're looking for professional services and consistent, reliable results, look no further than L&L Contractors. A fully-licensed, insured, and bonded company, we also have an A+ rating from the Better Business Bureau.
Our services
L&L Contractors is a one stop shop for all of your roofing and remodeling needs. We offer a variety of high quality, professional, and reliable services for the middle Tennessee community.
Additions and decks: If you're running out of space in your current home, building an addition or sunroom can help solve your space problem without moving. Whether adding an attic bedroom, new bathroom, a second story, or sunroom, our experts will work closely with your architects to ensure that your dream becomes a reality. L&L Contractors can also extend your outdoor living space by adding a beautiful deck.
Roofing and guttering: Our highly trained and knowledgeable roofing professionals are known throughout the Nashville and Murfreesboro for their quality of work. L&L Contractors can complete almost any roof repair or new roofing project for both residential and commercial buildings. We can also install new guttering systems in tandem with roofing projects or on their own.
Siding: We offer a variety of services for homeowners looking to repair or replace their existing siding. We regularly install aluminum, fiber cement, and vinyl siding, all of which provide low maintenance and long lasting alternatives to older wood siding.
Windows: If you're ready to replace your drafty, old, single pane windows with newer, energy efficient models, look no further than L&L Contractors. We offer a variety of choices to fit any budget, space, and style, including aluminum, vinyl, and wood windows.
Our new location
Our move to our new offices at 25 South Public Square will allow L&L Contractors to be at the heart of the action in beautiful Murfreesboro TN. Likewise, the larger office space will allow us to better showcase our beautiful workmanship, as well as the concepts and designs that we can provide our customers.
We look forward to continuing to serve the Murfreesboro's area from our new location! Stop by to see us today in our new location and see what L&L Contractors can do for you!