Are you searching for new creative siding ideas that will boost your home's curb appeal in 2023? If so, this post will help you discover the top siding trends to look out for when sprucing up your home's exterior in 2023.
Whether you are selling or buying a home, making simple siding tweaks can have a significant impact on the exterior and resale value of your home.
That's why it's crucial to know the new exterior siding options that will boost your home's value and curb appeal.
9 New Siding Ideas to Spruce your Home in 2023
If you're seeking Interesting and creative siding ideas for homes that can help you stay on trend in 2023, check these out.
1. Eco-Friendly Siding Options Will Dominate the Home's Exterior Market in 2023
Eco-friendless is another significant siding trend that many home buyers are considering in 2023. Using an eco-friendly siding option is one of the most efficient ways to reduce the carbon footprint, allowing homeowners to embrace green construction strategies.
Various factors determine the eco-friendliness of a material, including its recyclability, whether it was obtained locally, and energy efficiency. When you want to be environmentally conscious with your siding, there are countless siding options to select from. In 2023, most homeowners will go green on their siding!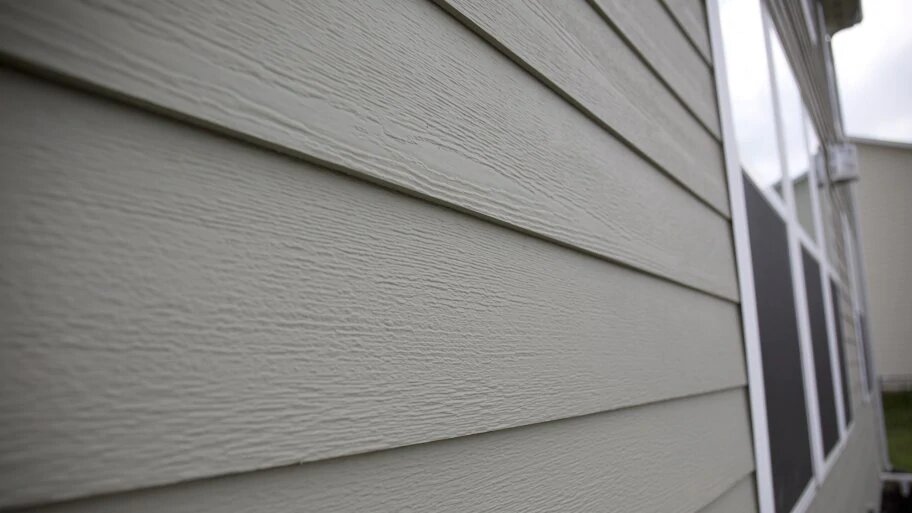 2. Increased Use of Fiber-Cement Siding in 2023
Fiber-cement is no doubt one of the best eco-friendly siding options available in the market today. And if you're looking for the most popular fiber-cement brand on the market, you can't go wrong with James Hardie.
James Hardie fiber-cement resembles wood but is more durable and long-lasting. It comes in various colors and is slow to fade, so you don't have to repaint it often. Furthermore, James Hardie fiber-cement is well suited to withstand harsh weather elements; it also provides a timeless way to upgrade your old home. Many homeowners will use James Hardie Fiber cement more this year.
3. Dark and Light colors will add depth to your exterior home siding design
A little contrast can work magic on your home's exterior. Choosing a siding option that you can pair with a darker or lighter color will make your home distinctive and unique. Dark and bright colors add excitement to the exterior design of your home. Darker shades add depth and drama to your home. Homeowners looking to refresh their home's exterior in 2023 will combine light and dark tones.
4. Vinyl Siding colors and styles that will Dominate 2023
If you want to upgrade your home's exterior in the coming year, it's vital that you look for vinyl siding colors that will make your home feel fresh again. Here are some vinyl colors that many homeowners will adopt next year:
Natural clay— It conjures a classic look with a neutral tone and can upgrade your home into something exciting and sharp.
Plunge Pool— This is ideal for homeowners who want natural aesthetics and earthy tones look.
Autumn Red— This is another vinyl color that will demonstrate the aesthetic strength of your house.
Some of the Vinyl siding styles that will make it in 2023 include the traditional lap, Dutch lap and log siding.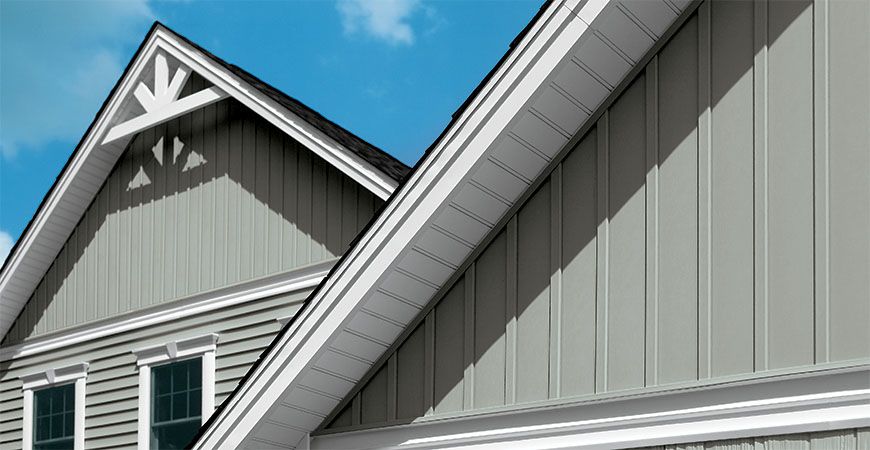 5. Blending Siding will Spruce your home in 2023
Blending your siding will be the most natural 2023 home exterior trends that you can try. Why will this trend be popular? Because this simple project can yield big results. When blending, you need to begin with the shades you wish to combine. Light and cool shades? Earthy tones or bright and bold hues?
After you have decided, you can go ahead to incorporate blending and texture on various siding widths. Most homeowners are including vertical siding as a hot trend now that will likely move into 2023. You should try blending siding of multiple widths to create a rustic impression.
Blending various siding textures and types is a bold and visually interesting option for your home. When you're ready to install new siding, consider mixing up design and textures to achieve a more beautiful home.
6. Steel Siding will be popular in 2023
Another popular trend is steel siding. Like other metallic siding materials, steel contains 100% recycled content. Homeowners will fall in love with steel siding because of its sustainability and durability. Steel siding is a trend that we will see more in 2023.
7. Grey Will be the Trending Siding Color
Grey is a perennially popular choice for homeowners who want to update their exteriors. James Hardie provides several different shades of grey among their offerings. One of the fantastic things about grey siding is that it blends so well with other colors. If you want to achieve some great contrast, the dark grey siding will help you achieve your goal effortlessly.
8. Mixed Siding Design Trends will be famous in 2023
This is another popular trend that homeowners will embrace more in 2023. Here, they will use various styles or sizes of cladding. Matching and mixing is not a new trend, but today's homeowners are utilizing different combinations.
One method to match and mix is to utilize boards of different widths over the same region to create a rustic appearance. Another way of matching and mixing involves using various siding styles over the different parts of your home.
Matching and mixing the shape and size of siding throughout your home's exterior helps to improve its curb appeal.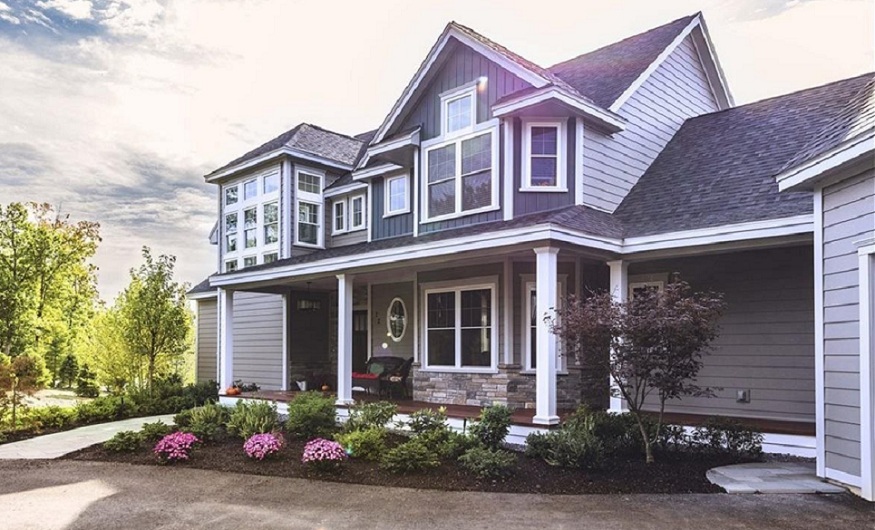 9. Cool Neutrals Siding Trends for 2023
Selecting neutral colors for your siding will help to showcase the beautiful landscape or subtle details of your home. Although tan and beige have been great options in the past, most homeowners will be focusing on cool neutral shades to improve the curb appeal of their homes next year. For instance, blue tones will help to connect your home façade to nature, thus evoking a tranquil feeling.
Update Your Home's Siding for 2023
Siding trends change year after year. And this year, they will become more stylish and exciting. With a focus on durability and sustainability, the 2023 exterior home trends discussed above are sure to withstand the test of time.
If you are planning to upgrade your home in 2023, consider utilizing the siding trends we've covered to achieve the sustainability, durability, style, interest and low-maintenance you seek for your home.
L&L Contractors – Professional Siding Contractors in Murfreesboro, Nashville and Middle TN.