Are you searching for budget-friendly outdoor renovation ideas that will make your home more functional, valuable, and comfortable?
This post will provide you with inexpensive renovation ideas and tips that will leave a lasting functional and aesthetic impact on your home. But how can you renovate your home when you're working with a small budget?
You can update your home exterior on a shoestring by staying on top of the fees and costs that quickly add up, leaving you with a vast renovation bill that you can't handle. However, with proper diligence and planning on your part, you can renovate your home fast and affordably while staying within your limited budget.
Without further ado, let's explore the practical house renovation ideas that won't bust your budget.
Factors to consider when Implementing Simple Home Renovation Ideas on a Budget
As soon as you mention the words "home renovation" many homeowners instantly think "That's too expensive for me!"
But revamping the outdoor spaces in your homes should not cost you an arm and a leg! Cost is usually a major hindrance when upgrading your home. Knowing how to save money without impacting the quality of your planned renovations is essential.
Fortunately, there are home renovation ideas you can implement with a small budget— and a little creativity.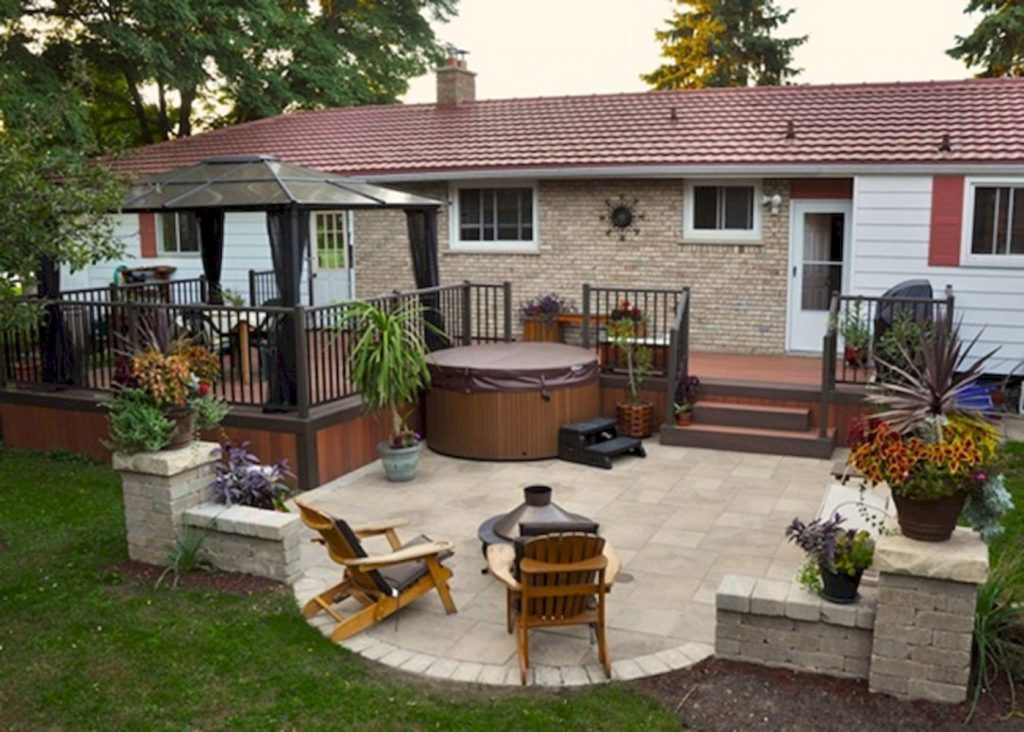 Here are some tips that will help you renovate your home beautifully on a small budget:
Type of Renovations Needed
First of all, you need to determine which area of your home needs to be renovated. Do you want to repaint your house? Does your backyard require a partial or total makeover?
Does your outdoor space need landscaping services to make it look picture perfect?
Answer these questions and you'll be able to develop a small home renovation budget that you can easily afford.
However, it's important that you strike the right balance between reality and your dreams to set a realistic budget.
And if you are searching for home renovation ideas on a budget, focus on the areas that are most damaged. Small things like flower gardens, pavements, and fences that can have a dramatic aesthetic impact on your home.
Hire an Experienced Renovation Contractor
Most homeowners believe that they can save money by attempting to do renovations on their own— which always is not the case. Hiring a reputable contractor will save you both money and time. Furthermore, an experienced contractor will make sure that you obtain high-quality results and service.
However, you must conduct proper research to ascertain whether your prospective contractor is worth the salt.
Easy Home Renovation Ideas on a Budget: Transform Your Outdoor Space, Build a Deck of Your Dreams
Homeowners have invested heavily in creating decks that will create a functional and lavish outdoor space. According to a recent survey by the American Institute of Architects, outdoor living spaces have taken a top spot in the "special function house" category.
Decks are slowly replacing the conventional dining, kitchen, and family rooms as go-to-meeting points for parties, leisure, and family meals.
By including elements like dining, heating, and outdoor kitchens, your deck will serve as a real extension of your home.
Here are some tips that will make your deck feel unique and special:
Make your deck green using planters.
Build excellent cascading steps to help you transit to other levels.
Add curves to your deck to give it a nice distinctive touch.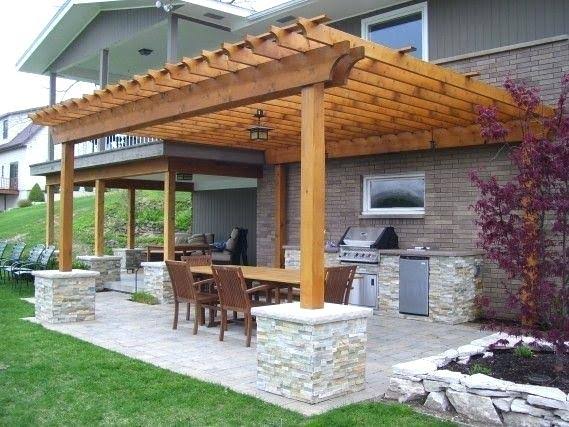 Perfect Pergola Designs for Patio that will transform your backyard into an outdoor haven
A pergola is what people used to call a "patio roof;" it's known to offer shelter from the wind, sun, and rain while extending your home's outdoor living space.
Pergolas are major architectural structures that contain poles, rafters, and beams that are either attached or detached from your house. Creating a comfortable and serene outdoor space can be a daunting task, especially if there are no trees to block the hot summer sun.
Fortunately, you can install a pergola that will provide style and the much-needed shade.
By incorporating a pergola in your patio, you will generally increase the hours that you spend outdoors relaxing or entertaining guests. Pergolas vary in sizes and shapes depending on your preferences. There are two pergola designs, namely the skillion roof and the gable roof. Each model has its own pros and cons.
Gable roof pergolas provide a calm and light environment because they have a higher roof that offers sufficient room for airflow. Skillion, or flat, pergolas are versatile structures that are highly flexible.
Both skillion and gable roof pergolas can be attached to several sides of your home.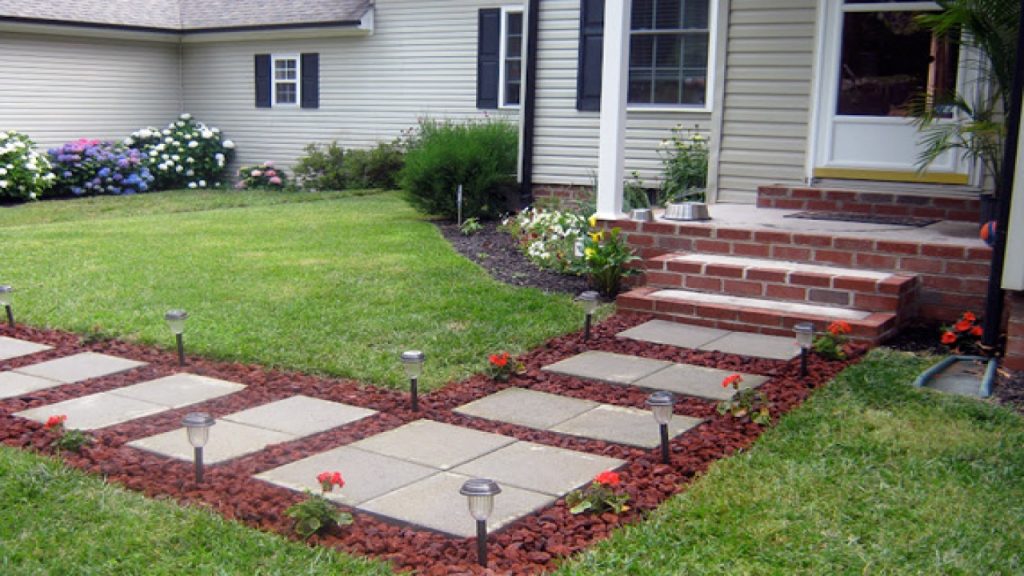 Easy and Inexpensive Front Yard Walkway Ideas
If you want to renovate your front yard walkaway on a low budget, then there are certain factors that you need to consider.
While everyone would like to achieve a beautiful and bold front-yard full of peonies and lilies, sometimes, you have to start small and work consistently towards your dream.
Fortunately, there are several ways to create a stunning front yard, even if you are working on a budget and limited space.
If you are planning to renovate your front yard walkway, here are some factors you need to consider:
Select Your Stone Material Carefully
Consider texture, color, style, and durability when selecting a landscape material that reflects the personality of your home. For instance, stone pavers are the perfect choice for highly populated areas, but your choice may change depending on the drainage variables and location.
Keep your Front Yard Walkway Inviting and Clear
Don't install plants with thorns or vines near your walkway to avoid a tripping hazard or nuisance. Your neighbors, postal carriers, and guests should know the best route to your front door.
Explore the Advantages of Outdoor lighting
Apart from the average aesthetic value of a well-lit front yard walkaway, a sound lighting system will add monetary value to your home upon resale. Furthermore, a beautiful lighting system will protect your home from thieves and other potentially dangerous elements in your neighborhood.
Final Words
A well-designed and planned outdoor home renovation can be rewarding and fun without breaking the bank. Making budget-friendly renovations to your home's most overlooked outdoor living spaces will pay off in the long run, resulting in enjoyment by anyone who comes to your doorstep. This article has given tips that will help homeowners to implement outdoor home renovation ideas on a small budget.