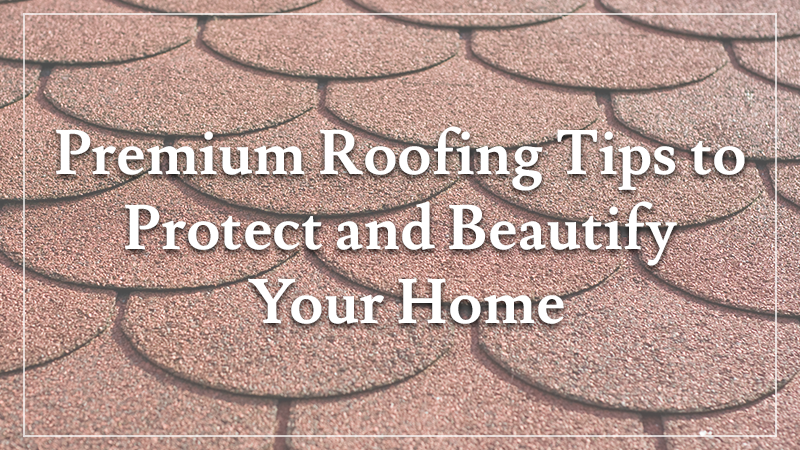 If you thought your roof was only for keeping you warm and dry in inclement weather, you are overlooking some of its other virtues. There is no denying that its primary purpose is to provide shelter, but your roof also affects the overall appearance of your home and your home's resale value. On average, 50 percent of the visible structure from the curb is the roof. To get the most out of a new roof, you need to consider both the appearance and longevity of the materials used to make it.
Why Choose Quality Materials?
It may be tempting to try to cut costs when it comes to shingling or replacing your roof, but this really isn't a good idea. Quality materials may cost more, but there is a good reason for it. Quality shingles and roofing materials typically have a longer expected lifespan and comes with a longer warranty. That means you won't need to redo your roof in a few years because the materials failed.
Quality shingles also have an improved appearance over less-expensive brands. You can get designer shingles in a wide variety of colors and styles to match or complement your siding and the architecture of your home. This enhances the appearance of your entire home. Most designer shingles have a thicker matting which provides up to a Class IV impact rating. This provides superior performance against hail, and they are able to manage sustained winds of up to 130 mph.
What Are Designer Shingles?
Designer shingles are asphalt shingles that can give your home that special look or feel of many different styles such as wood shake, clay tile, or slate stone without the high costs or maintenance of the real thing. The aesthetics of designer shingles can greatly increase the value of your home, and the higher standard of quality will give you and your family security and a peace of mind. Designer shingles are always installed using a very precise system of products and accessories engineered specifically for that type of shingle. Most manufacturers back up their product systems with a lifetime full replacement warranty.

Increased Resale Value
According to the 2013 National Association of REALTORS® survey, designer shingles can increase the resale value of your home by 7 percent. The average homeowner gets back at least 85 percent of his investments when he or she reshingles with designer shingles.
Beware of Low Installation Costs
Fly-by-night contractors may offer to install your new shingles for less than established companies. There is a good reason for that, too. The contractor may not have the experience, training and expertise needed to do the job right. In addition, if a contractor doesn't have the appropriate insurance coverage and someone gets injured, you can be left with huge medical bills. It's not worth the risk to take a chance on an unknown company just to save a few dollars on installation.
If you are unsure of which type of shingles are right for your home, we can help you choose a color and design that works best for your home. Contact us today for a free consultation or to set up an appointment to discuss your roofing needs.