If you think that your roof was installed to last forever, think again! The sad truth is that over time, your roof will deteriorate from the wear and tear of the elements. Debris, wind, rain, and sun over the years work together to wear down your roof, eventually requiring repair or replacement. But when is the right time to do roof replacement or repair? When are minor repairs sufficient in order to save on cost?
It is not always a simple decision. If you re-roof your house before you have enjoyed the maximum lifespan of your roof, you would waste money. On the other hand, putting off roof repairs can cost you more money in the long run. This post will explore several factors that will help homeowners decide whether a roof replacement or repair is necessary. Read on to learn more so you can make an informed decision.
Should You Replace or Repair Your Roof: Top Deciding Factors to Consider
* Roof Repair Cost
Wondering whether or not to repair your roof? The answer is based on whether the cost of roof repair is lower than getting a new roof. Roof repair is a time-consuming and expensive process, depending on the kind of restoration need. The cost of such maintenance will be influenced by various factors, including the extent of damage, roofing type, skylights and chimneys, and roof repair permits.
If your roof has experienced minor damages due to the weather, the cost of repairing it might be lower than replacing the entire roof. However, if you find multiple points of damage that are costly to repair, then a roof replacement might be the appropriate solution.
* Roof Replacement Cost
Roof replacement is a costly investment. That's why most property owners tend to postpone it for an unknown future date. But how much does it cost to get a new roof on your house? You should probably know that all roofs are created the same, but not all roofing companies will quote the same prices for roof replacement services.
Roofing contractors look at different factors as they determine the cost of installing a new roof, including pitch, accessibility, size, and cost of materials. However, the size of the new roof is a major factor in determining the cost of roof replacement.
Roof replacement or repair: which is cheaper?
Roof repairs are generally less expensive, but they tend to be a short-term solution. On the other hand, roof replacement is a considerable expense that lasts for decades. Either way, the homeowner should make a wise decision based on the damage signs that will guide his choice on whether to replace or repair the roof altogether.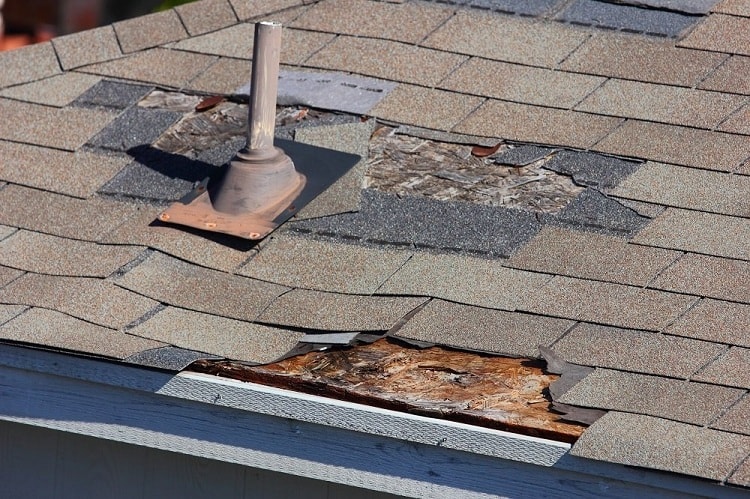 Signs that shows you need roof repairs ASAP
Waiting too long before getting a roof repair done can cause a lot of problems, which can be time-consuming and expensive to handle. While no property owner wants to hear that their roof requires repairs, looking out for signs that your roofing is developing severe problems and taking steps to handle it immediately can help you to save money in the long run.
Here are the seven signs that show your need roof repairs urgently:
Damaged Shingles
One crucial thing to look at is the condition of your shingles. If you notice that some are cracked, missing, curled, or dented at the edges, these are signs that they are past their life expectancy and thus need to be repaired or replaced. If you only spot minor issues in a few areas, you can have your shingles repaired at a cheaper cost. A widespread problem, however, may call for a new roof installation.
Clogged Gutters
If you happen to come across sludge, pieces of shingles, and granules when cleaning your gutters, this could be a sign that your roof is slowly deteriorating. Clogged gutters can be that your roof is in need of repair.
If Your Roof is Experiencing Leaks
If you have a few leaks in your roof, that's another good sign that your needs roof repaired. Small roof leaks could lead to a serious problem if they are not quickly repaired.
Wet Spots & Algae Growth
Examine the color of your roof. If you notice streaks and dark spots, these could mean that moisture has started to destroy your roof and that a roof replacement or repair is necessary.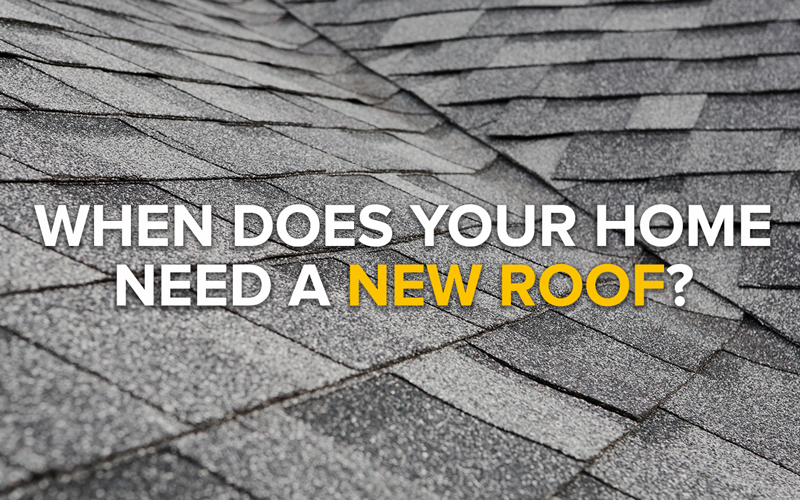 Signs That You Need a New Roof
Most property owners figure out that they need a new roof after they notice a leak in their roof. A host of other roofing problems could have caused this leakage. But what are the potential signs that show you need a roof replacement?
Here are few signs that you need a new roof sooner than you think:
If Your Current Roof is over 20 Years Old
A typical roof will last for a maximum of three decades. Various factors affect the longevity of your roof, including exposure to harsh weather elements, materials, and climate. Exposure to elements like extreme drought, heavy rain/snow, and massive storm can reduce the lifespan of your roof.
Roof Valleys
If your roof shingles are missing or falling apart, then that could be a good sign that roof replacement is urgent. Valleys are the essential parts of your roof. Rain and snow flow through the valleys before entering into your gutter. If the valleys are compromised, your roof may start to develop leaks in no time.
Sagging Roof Deck
The top part of your roof should follow a straight line along the ridge. If you notice any sag or saddleback, which could be a sign of a serious structural damage indicating that your roof needs to be replaced.
Final Thoughts
As you assess your home for possible signs that it requires roof replacement or repairs, know that not all signs are visible to the naked eye. That's why it is crucial to hire a professional roofing company to carry out a thorough roof inspection. Such inspections can provide valuable information that will help you to decide on whether your roof needs to be repaired or replaced. If you are torn between replacing and repairing your roof, contact our experienced roofing technicians to get a professional opinion today.