Storm Damage Roof Repair in Murfreesboro TN
Heavy rains, strong winds, massive snowfall, and scorching sun- your property's roof takes a beating every day. While roofs are built to keep you safe during a storm, they can sometimes still get damaged by debris, hail, or high winds. One of the most predominant forms of damage caused by the storm is roof damage. Unfortunately, roof damage calls for prompt action, otherwise further problems may arise.
Even if a storm did not produce a volley of hail, strong winds alone could cause damage enough to warrant a repair or replacement. So after a hurricane, hailstorm, tornado, or thunderstorm, make sure you hire an experienced roofing contractor to help you file a storm damage insurance claim. At L&L Contractors, our roof repair experts can help repair your Middle Tennessee business or home promptly and affordably after a significant storm.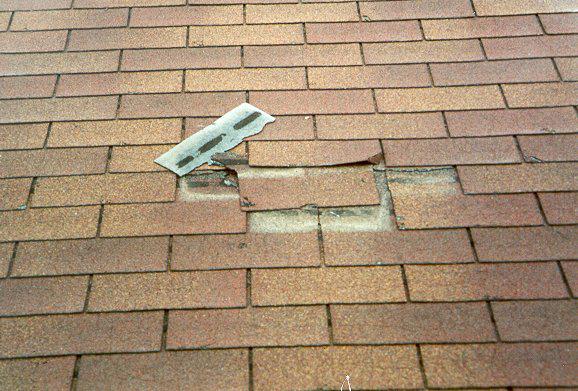 Types of Storm Damages and its Effects on Roof
After a strong storm passes through your property, it is crucial to contact an roof expert to assess the potential roof damage it might have caused to your property. Different roof storm damage types may adversely affect your roof and its capacity to keep your property structurally sound and safe. Here is some of the most common roof storm damage that affects Nashville & Middle Tennessee residents:
Wind Damage
Hurricane-force winds can cause visible potential damage to your home or business roof. If wind rips roofing components or shingles off your property, your family or belongings may be exposed to further weather problems. That said, if your roof has been exposed to strong winds, it is always advisable to call a professional to inspect the wind damaged shingles.
Hailstorms
As a major cause of roof damage in the fall and spring, hail is a huge threat to the integrity of your roof. Unfortunately, the Middle Tennessee climate implies that it is vulnerable to hailstorms. Many property owners don't know the severe consequences that hail can have on their roofs. Depending on the kind of roofing present in your home, hailstorms may cause cracks or splits that minimize the protective nature of your roofing. Water may seep through and cause irreversible damage to your home. For such reasons, it is crucial to deal with hail damage promptly.
Tornadoes
Since 1995, Nashville & part of Middle Tennessee areas has experienced an average of 17 tornadoes every year. If your property has experienced its fair share of terrific tornadoes, make sure that your interior and exteriors are adequately safeguarded by scheduling a free roof inspection and evaluation with an L&L Contractors storm damage assessment expert.
Flooding
Roofs that lack proper drainage can experience stagnant water problems after massive rainstorms, particularly in uneven areas. Clogged gutters are the primary culprits of standing water under your roof, which allows moisture to seep through the underlayment potentially.
When you require roof hail damage repair in Middle Tennessee, time is of the essence. It is of prime importance to understand the type of storm damage when evaluating your roof after a storm. Storm-damaged roof shingles are not apparent to the standard/untrained eyes. It is always wise to contact an experienced roofing company to inspect for any required roof storm damage repair as soon as possible.
Storm Damage Roof Replacement
If you are looking for more than a simple roof hail damage repair, we can help to replace your roof at the same time. If you want to enhance your current roof's capabilities, talk to our experts about storm damage roof replacement services.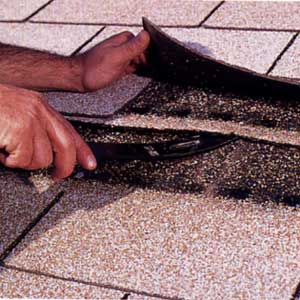 Learn More about our Roofing Services

Storm Damage Roof Insurance Claims
After storm damage, you need to contact your insurance company to assess the condition and determine whether you should file a claim. Most insurance companies require that your roof is inspected before repair expenses are authorized. At L&L Contractors, we have inspectors conversant with the language that insurers speak to make the entire process hassle-free for you as the property owner.
SCHEDULE A FREE ASSESSMENT with one of our roofing experts.

Did a Recent Storm Damage Your Roof? Give us a Call
If you feel that a recent storm has damaged your roof, our emergency storm damage experts know how to get it repaired without wasting time. Schedule a free consultation with our professionals online or call us at 615-617-3189 to discuss your options for repairing storm roof damage in Murfreesboro, Nashville and surrounding areas today.