Roofing Company Brentwood TN
Property owners in Brentwood TN who are looking for quality roofing services, rely on L&L Contractors to get the leak roof repair job done right, for the first time! Our technicians have the necessary tools, training and experience that help them in roof repair, replacement and installation in your home or business. We use high-quality roofing materials and provide superior craftsmanship to deliver exceptional results to our clients. From commercial to residential roofing services, our team has installed, replaced and repaired metal, asphalt shingles, EPDM, TPO energy-efficient roofs to natives of Middle Tennessee since 2006.
We outshine other roofing contractors in Brentwood TN because of various reasons; from our factory-trained and certified roof experts to 10+ years of professional experience. We are licensed, bonded and insured to solve all your roofing and home improvement needs. This means that you can rely on us to provide superior roof repair in Brentwood TN, with perfection through the use of right techniques and equipment. Besides roofing services, we take pride in offering quality siding, gutter, window and commercial remodeling services in Brentwood TN.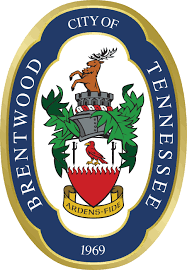 Fascinating Facts About Brentwood TN
Brentwood is a city situated within the Nashville Metropolitan area. It was named after an English estate. Brentwood is known for its high standards of living and a vibrant business community. Residents enjoy abundant recreational facilities, quality schools and easy access to all the sights and sounds of next-door music city, Nashville. This city is the home to many affluent personalities, including famous musicians, Trace Adkins and Garth Brooks. The city boasts of various nearby attractions including Adventure Science Museum, River Park and Owl Creek Park. It has a moderate climate, and this makes the city a great place to retire for seniors. After analyzing what roofing contractor in Brentwood TN were offering, we noted that there was a huge untapped demand for professional roofing services in the city. That's why we came in to protect your home or business (commercial property) from intruders or elements.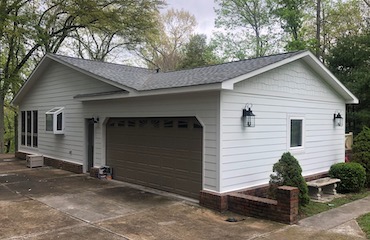 Siding
We provide professional siding installation services in Brentwood, TN. We are proud to be certified installers of James Hardie fiber cement. When you want to increase the value or improve the curb appeal of your home or business, you can count on our professionals to deliver exceptional results.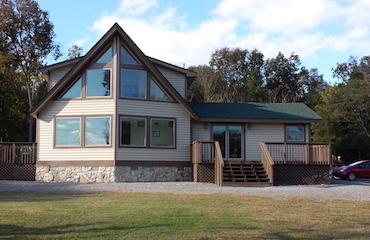 Windows
Replacing old, single-paned windows with energy-efficient windows not only minimizes your energy bills, but also improves the curb appeal of your home and provides UV protection. Let our experts introduce you to a window of opportunity at a competitive price.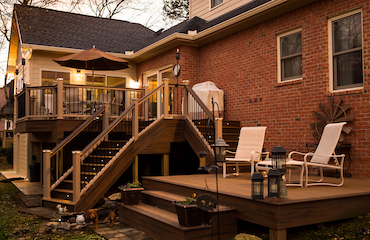 Decks
We provide the latest in deck building services in Brentwood, TN, designed to improve the curb appeal and increase the value of your home. Our technicians are experienced in creating various kinds of decks, multi-level decks and deck lighting system.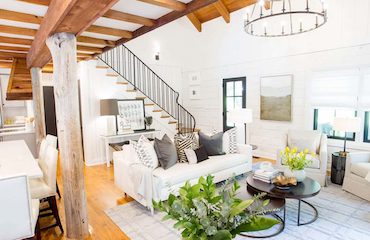 Other Services
L&L Contractors also offer professional home additions and remodeling services in Brentwood TN. Our remodeling professionals can transform your outdated home or office space into a functional one.

Contact Us The Most Reliable Roofing Company in Brentwood, TN
If your business or home is in the Brentwood TN, L&L Contractors is the best choice to meet your roof installation and roof repair construction needs. Please schedule a consultation online or call us at 615-617-3189 to know more about our Brentwood roofing and home improvement services today!
Brentwood is nearby another one of our service areas Franklin TN!  There is so much to see and do there.  It's important for us to continue providing all kinds of contracting services to our customers in this area.
We take pride in offering excellent customer service and top-quality craftsmanship. 95% of customers recommended our siding installation and roofing services. 
We were referred to L&L Contractors by our realtor due to a home inspection of our house for sale. We were very impressed with how quickly Robert responded and how quick he was able to fix the roof issues. He acted with excellent professionalism and a great sense of urgency in a time sensitive situation. Thanks Robert – we appreciate you.
I would recommend Dave Gilday and L&L Contractors to any company who manages multiple properties. They address our needs including the smallest details and make our job a lot easier knowing that we can expect what we contracted them to do will be done when they say it will be done.
L&L Contractors did a phenomenal job! Brad, the project manager, was very thorough from quotation to completion. We were kept informed every step of the way. Brad was knowledgeable and easy to do business with. Our new roof looks great! Highly recommend to anyone in the market for a new roof, comes with a great warranty too.
L&L Contractors recently replaced all the windows in our house and added a French door. Trey Palmer, the Project Manager, provided a prompt estimate and was most helpful with product and color selection. They made sure that the work was completed to our satisfaction and delivered excellent results. We will not hesitate to use them for our home improvement needs in the future.
L&L Contractors recently supervised roofing a garage project for us and I was thoroughly impressed. Service, follow up, phone contact, price, and most importantly, finished product were all stellar. I'll use them, impressed by the work and recommend them going forward.
Our church had a large roof replacement project on the very large roof section over our sanctuary. L&L Contractors was instrumental in completing this project for us. They were competitively priced, communicative throughout the project, and they were very accommodating of our church activities and making sure they did not disrupt anything we had going on. Dave Gilday, the project manager, was at the project making sure the project went just how we wanted it.