Roofing Contractors in Columbia TN
When searching for the top roofing contractors in Columbia TN, it helps to know that L&L Contractors has been offering residential and commercial roofing services throughout cities around Middle Tennessee for more than 13 years. The local community widely recognizes us as a trustworthy, reliable contractor to hire because of our unrivaled customer service, superior workmanship and sticking to our core values. From roof repair, roof replacement to installation, our professional roofers in Columbia TN, will surpass your expectations by getting the job done right, as specified and without delay.
We take pride in being preferred applicators for some of the best roofing products in the world, such as James Hardie Fiber Cement, GAF shingles, Atlas Roofing Systems, to mention a few. As a certified commercial roofing contractor in Columbia TN, we help property owners install various types of commercial roofing systems such as EPDM and TPO energy-efficient roofing systems. Besides roofing, we also provide home improvement, siding, outdoor decks, and other commercial remodeling services to natives of Columbia TN.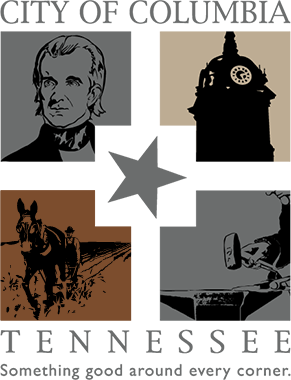 Columbia, also known as the "Mule Capital of the World," is a medium-sized city in the state of Tennessee. It is a historic downtown vibrant with live music festivals, the main street full of national landmarks, vintage shops, and high-end restaurants featuring locally obtained menu items. The city also boasts of major tourist attractions, including historical churches, museums, breweries, a vintage marketplace, and parks. The median price of homes in Columbia is 16% lower than the Tennessee state average. After more than 13 years of roofing experience in Middle Tennessee, we recognized a huge demand for reliable, customer-centric roofing services in Columbia TN and included it in our service areas.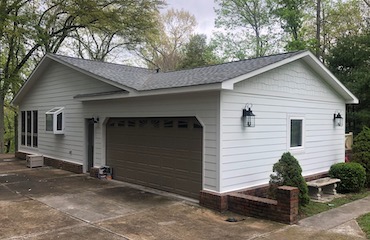 Siding
We provide professional siding installations services in Columbia TN. Our siding installation services help to boost the curb appeal, resist molds and resale value of your home or business. Our technicians are factory trained and licensed applicators of James Hardie Fiber Cement Siding in Columbia TN.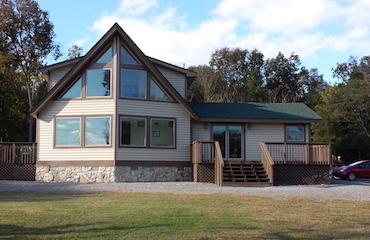 Windows
You don't have to search broad and far for an experienced window installation company, L&L Contractors provide comprehensive window installation and replacement services in Columbia TN. We will help you select and install new windows that will improve the outlook of your home.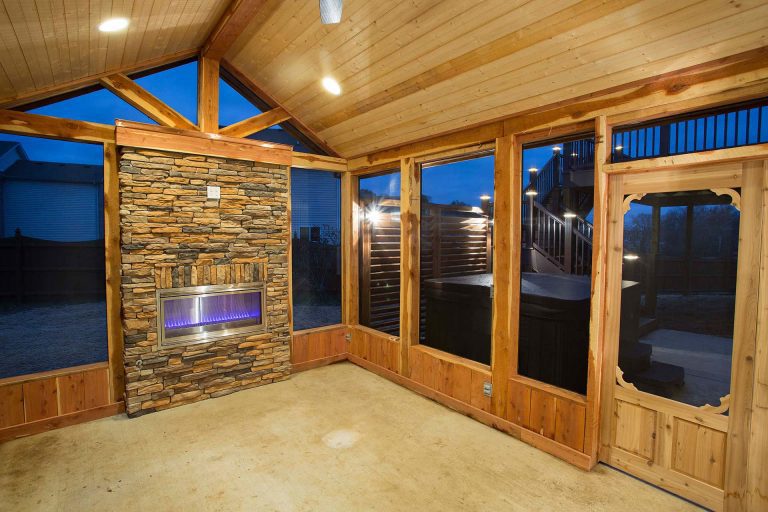 Additions
L&L Contractors also offer professional commercial remodeling services to business owners in Columbia TN. Our remodeling specialists will help to transform your outdated space into a functional one, thus propelling the success of your business.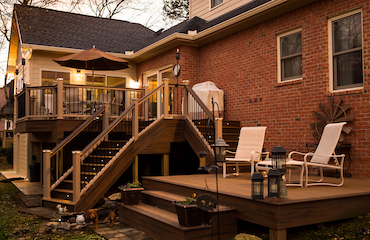 Decks
From composite decking tot treated decking, our specialists will visit your home to explore all the possibilities of creating a deck of your dreams. They will respond to your concerns and assist you in planning a deck that is right for your budget and home.

Reach Out To Us for Expert for Roofing Services in Columbia, TN
For topnotch roof installations, replacement, remodeling or roofing repair in Columbia, TN, you can rely on L&L Contractors for exceptional results. Schedule a free consultation with one of our roofing specialists or give us a call at 615-617-3189 for more information today.
L&L Contractors is also proud to serve another service area: Tullahoma.  Tullahoma, popularly known as Tennessee's Rising Star, is a city situated in Franklin and Coffee counties in southern Middle Tennessee.  For more information on other service areas, kindly check our service area page. 
We take pride in offering excellent customer service and top-quality craftsmanship. 95% of customers recommended our siding installation and roofing services. 
We were referred to L&L Contractors by our realtor due to a home inspection of our house for sale. We were very impressed with how quickly Robert responded and how quick he was able to fix the roof issues. He acted with excellent professionalism and a great sense of urgency in a time sensitive situation. Thanks Robert – we appreciate you.
I would recommend Dave Gilday and L&L Contractors to any company who manages multiple properties. They address our needs including the smallest details and make our job a lot easier knowing that we can expect what we contracted them to do will be done when they say it will be done.
L&L Contractors did a phenomenal job! Brad, the project manager, was very thorough from quotation to completion. We were kept informed every step of the way. Brad was knowledgeable and easy to do business with. Our new roof looks great! Highly recommend to anyone in the market for a new roof, comes with a great warranty too.
L&L Contractors recently replaced all the windows in our house and added a French door. Trey Palmer, the Project Manager, provided a prompt estimate and was most helpful with product and color selection. They made sure that the work was completed to our satisfaction and delivered excellent results. We will not hesitate to use them for our home improvement needs in the future.
L&L Contractors recently supervised roofing a garage project for us and I was thoroughly impressed. Service, follow up, phone contact, price, and most importantly, finished product were all stellar. I'll use them, impressed by the work and recommend them going forward.
Our church had a large roof replacement project on the very large roof section over our sanctuary. L&L Contractors was instrumental in completing this project for us. They were competitively priced, communicative throughout the project, and they were very accommodating of our church activities and making sure they did not disrupt anything we had going on. Dave Gilday, the project manager, was at the project making sure the project went just how we wanted it.