Roofing Contractor in Cookeville TN
The roof is exceptionally crucial to your home or business because it protects your structure and the property inside. While there are several home improvements that you can try to do on your own, tasks like roofing are best left to professionals. Therefore, you need to hire a professional roofing company Cookeville TN to take care of all your roofing services. L&L Contractors is one of the reputable Cookeville roofing contractors specializing in roofing projects, including roof repair, replacement, installation, and inspections.
Our roofing experts are skilled and knowledgeable with over ten years of experience to handle any kind of roofing project. Unlike cheap roofing contractors Cookeville TN, our roofers use only high-quality materials to ensure your roof lasts longer. As a professional Cookeville roofing company, our technicians will do a perfect job for the first time, saving money that would be wasted trying to rectify costly blunders caused by amateur roofers. We are a reputable Cookeville metal roofing company specializing in standing seam metal roofs, Max-rib and R-panel metal roofing systems. Besides roofing, we also provide siding, window installation, decks and commercial remodeling services to the natives of Cookeville TN.

Cookeville is a city in Putnam County in Tennessee, United States. It was named after Richard Fielding Cooke, who played a significant role in the establishment of Putnam County in 1854. Cookeville is a great place to live and is home to the Tennessee Technological University. The city boasts of several nearby attractions like Burgess Falls State Park, Falcon rest, Cookeville History Museum, Cane Creek Park, and Cookeville Performing Arts Centre. You can do several things in Cookeville, including playing golf, shopping at the Willow Tree Shopping Center, and attending the Putnam County fair every August and September.
After conducting thorough research on what other Cookeville roofing contractors were offering, we found out that many local homeowners kept on putting off roof repairs or replacements because they did not expect to get desired results from the existing roofing contractors. That's why we came to provide expert roofing services in Cookeville to ensure that their roofs are in top shape. From roof installations to replacements, our roof experts are the one's local homeowner's trust.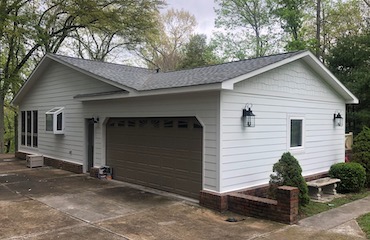 Siding
Low-maintenance James Hardie Siding offers long-lasting protection from the elements and improves the curb appeal of your home. James Hardie has awarded us elite status due to our continuous dedication to quality workmanship, superior customer service, and integrity. This makes us your best choice for siding installation services in Cookeville TN.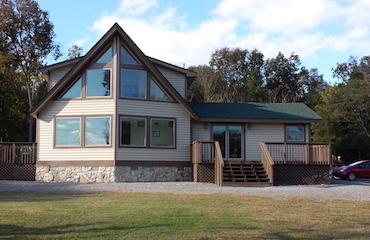 Windows
We offer your Cookeville home or business with high-quality, beautiful windows you deserve. Our professionals have all that it takes to ensure that your window is repaired, installed, and replaced the right way.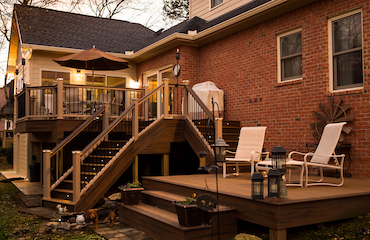 Decks
Add valuable outdoor living space with our exterior deck installation services in Cookeville TN. A deck is an extension of your home where you can enjoy entertaining, cooking out, gardening, funny, or escaping quiet relaxation.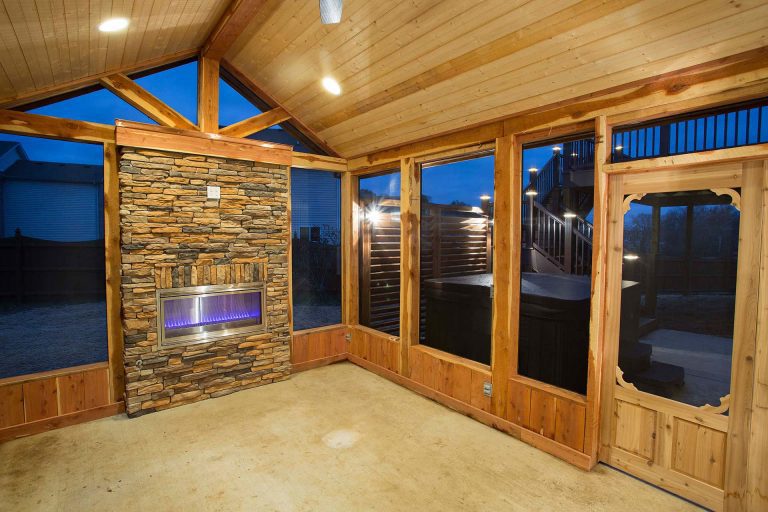 Remodeling
We assist our clients with commercial remodeling solutions to improve the curb appeal and increase the value of their business premises. Our expert Cookeville commercial remodelers are professional, courteous and will do a perfect job for the first time, thus saving you time and money.

Cookeville Roofing Contractors - Contact Us Today
Installing, replacing and repairing your Cookeville roofing is a crucial decision. Your property will be protected from intruders and harsh weather elements. If you need a professional roofing company in Cookeville TN please schedule a free consultation online or Call us at 615-617-3189 for all your roofing and exterior services needs today.
We love working in this region and know the property owners in Cookeville are pleased with the work we do!
Franklin is one of the most beautiful and prosperous areas of Tennessee. And we're proud to have it as one of our favorite service communities.
We take pride in offering excellent customer service and top-quality craftsmanship. 95% of customers recommended our siding installation and roofing services. 
We were referred to L&L Contractors by our realtor due to a home inspection of our house for sale. We were very impressed with how quickly Robert responded and how quick he was able to fix the roof issues. He acted with excellent professionalism and a great sense of urgency in a time sensitive situation. Thanks Robert – we appreciate you.
I would recommend Dave Gilday and L&L Contractors to any company who manages multiple properties. They address our needs including the smallest details and make our job a lot easier knowing that we can expect what we contracted them to do will be done when they say it will be done.
L&L Contractors did a phenomenal job! Brad, the project manager, was very thorough from quotation to completion. We were kept informed every step of the way. Brad was knowledgeable and easy to do business with. Our new roof looks great! Highly recommend to anyone in the market for a new roof, comes with a great warranty too.
L&L Contractors recently replaced all the windows in our house and added a French door. Trey Palmer, the Project Manager, provided a prompt estimate and was most helpful with product and color selection. They made sure that the work was completed to our satisfaction and delivered excellent results. We will not hesitate to use them for our home improvement needs in the future.
L&L Contractors recently supervised roofing a garage project for us and I was thoroughly impressed. Service, follow up, phone contact, price, and most importantly, finished product were all stellar. I'll use them, impressed by the work and recommend them going forward.
Our church had a large roof replacement project on the very large roof section over our sanctuary. L&L Contractors was instrumental in completing this project for us. They were competitively priced, communicative throughout the project, and they were very accommodating of our church activities and making sure they did not disrupt anything we had going on. Dave Gilday, the project manager, was at the project making sure the project went just how we wanted it.