Roofing Company in Franklin TN
Property owners in Tennessee who require an experienced Franklin roofing contractor can search for L&L Contractors for commercial and residential roofing services. We are the most trusted roofing company in Franklin TN because of our unmatched customer service, high-quality craftsmanship, superior roofs with a lifetime guarantee, and quality exteriors. From roof installation, roof repair to full replacement, you can rest assured that our technicians will produce excellent results.
As a certified metal roofing company in Franklin TN, we work with leading manufacturers of EPDM roofs, asphalt shingles, and metal roofs to provide top-notch roofing solutions for your business or home. Besides roofing, we also offer James Hardie siding, outdoor decks, remodeling amongst other outdoor decoration projects.

Franklin city was named after one of the great founding fathers of America, Benjamin Franklin. It is one of the best cities to live and work in Tennessee. Franklin is widely known because of its hosts America's favorite Main Street that attracts many tourists around the world. The city also boasts of high-end boutiques, eateries, historic sites, and Cool Springs Galleria Mall, which attract millions of shoppers around the globe. The farmers market in Franklin runs throughout the four seasons and is regarded as the one of the best fresh produce markets in the state of Tennessee. The quaint city also offers great housing options too, where you can either rent or own a home. And that's why we are one of the best roofing contractor in Franklin TN for many property owners.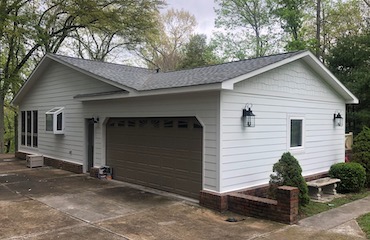 Siding
We provide James Hardie fiber cement siding installation or replacement services to natives of Franklin, TN. Our commitment to excellence and high-quality artistry has made us earn the elite premier James Hardie siding contractor status.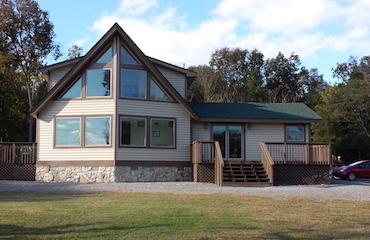 Windows
We offer professional window installation and repair services to businesses or homeowners in Franklin, TN. Our technicians know that proper window installation is critical to making your property more energy-efficient and thus will make sure that it is done right.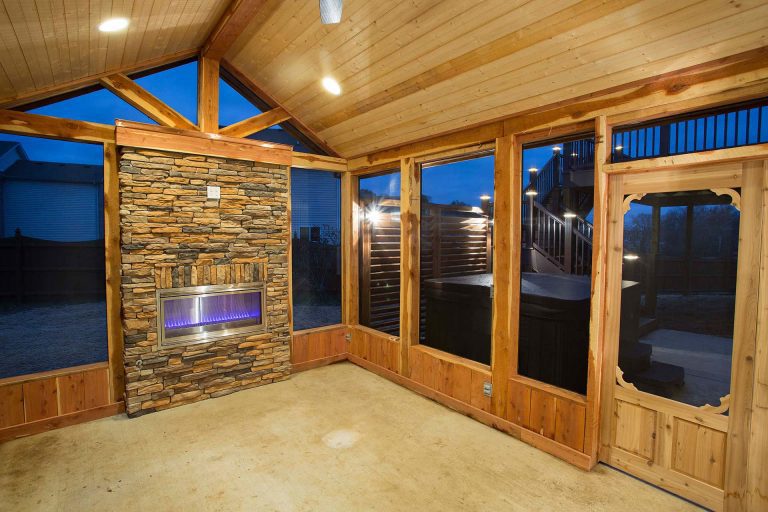 Additions
L&L Contractors also provide commercial remodeling services to businesses in Franklin, TN. Our remodeling experts can help to transform your dull, outdated office space to an exciting and functional one.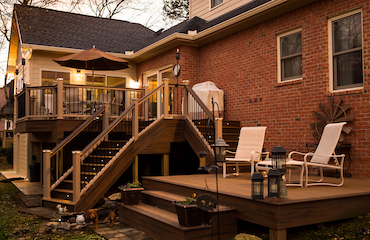 Decks
We help property owners in Franklin TN, to create great spaces for relaxation or outdoor entertainment through our unique deck design ideas. Our technicians have the experience, tools and skills required to build beautiful backyard decks.

Best Roofing Contractors in Franklin TN - Contact Us Now
Don't just leave your roofing project to any contractor in Franklin TN. Beware of storm chasers, who are out there to make quick bucks, L&L Contractors has more than ten years of combined experience offering roofing, siding and commercial remodeling services to people who live and work in Franklin TN. Schedule a free consultation with one of our experts or call us at 615-617-3189 today.
We offer services in so many areas of Middle Tennessee! We serve clients in Hendersonville as well. Hendersonville is full of history, great fishing and a variety community events. It makes a great place to live and work. It's no wonder we always look forward to going to this lovely service location!
We take pride in offering excellent customer service and top-quality craftsmanship. 95% of customers recommended our siding installation and roofing services. 
We were referred to L&L Contractors by our realtor due to a home inspection of our house for sale. We were very impressed with how quickly Robert responded and how quick he was able to fix the roof issues. He acted with excellent professionalism and a great sense of urgency in a time sensitive situation. Thanks Robert – we appreciate you.
I would recommend Dave Gilday and L&L Contractors to any company who manages multiple properties. They address our needs including the smallest details and make our job a lot easier knowing that we can expect what we contracted them to do will be done when they say it will be done.
L&L Contractors did a phenomenal job! Brad, the project manager, was very thorough from quotation to completion. We were kept informed every step of the way. Brad was knowledgeable and easy to do business with. Our new roof looks great! Highly recommend to anyone in the market for a new roof, comes with a great warranty too.
L&L Contractors recently replaced all the windows in our house and added a French door. Trey Palmer, the Project Manager, provided a prompt estimate and was most helpful with product and color selection. They made sure that the work was completed to our satisfaction and delivered excellent results. We will not hesitate to use them for our home improvement needs in the future.
L&L Contractors recently supervised roofing a garage project for us and I was thoroughly impressed. Service, follow up, phone contact, price, and most importantly, finished product were all stellar. I'll use them, impressed by the work and recommend them going forward.
Our church had a large roof replacement project on the very large roof section over our sanctuary. L&L Contractors was instrumental in completing this project for us. They were competitively priced, communicative throughout the project, and they were very accommodating of our church activities and making sure they did not disrupt anything we had going on. Dave Gilday, the project manager, was at the project making sure the project went just how we wanted it.