Roofing Company in Hendersonville TN
Property owners across Middle Tennessee have discovered that L&L Contractors is the most trusted and reliable roofing company in Hendersonville TN. Since 2006 we have been offering superior roofing services for homes or businesses of all sizes and types. We know that a leaking or damaged roof can present a host of problems to your family, customers, and employees. Our Hendersonville roofers are committed to your satisfaction. That's why they will inspect your current roof, discuss your options, offer honest estimates, and install high-quality roofing materials on time.
From minor roof repairs, full replacement, and major installations, our experienced roofers will handle the issues and get the job done right for the first time. We cover various residential and commercial roofing systems, from Asphalt roofing, EPDM rubber roofing, TPO energy-efficient roofing, and Metal roofing.
We are certified to install roofing products from GAF and Atlas, two of the leading country's roofing manufacturers, to ensure that your roof offers better protection, delivers more value, and lasts longer. As one of the top-rated roofing contractors in Hendersonville TN, we only hire hard-working, honest, and dependable technicians to deliver exceptional services to our clients. Whether you have a damaged flashing or leaking roof, our roof repair Hendersonville TN experts will do a great job fixing your roof in the shortest time possible. Besides roofing services, we also specialize in Siding, Window installation & repair, Decks and Commercial remodeling services which other Hendersonville roofing contractors cannot provide.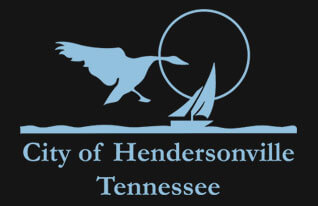 Fascinating Facts about Hendersonville TN
Hendersonville is the fourth-largest city in the Nashville Metropolitan Region after Murfreesboro, Nashville, and Franklin. It was named after William Henderson, the city's first postmaster, who settled in the region in 1790. Hendersonville has been home to many musicians, including Roy Orbison, Johnny Cash, and Conway Twitty. The city offers residents a retreat from the "busy city" life, but offers nearby attractions like John Cash museum, Bledsoe Creek State Park, and Monthaven. It is the only place in Tennessee that you can find affluent lakeside neighborhoods and peaceful rural farms. To maintain the city's excellent status, we moved into Hendersonville to offer professional roof installation, repairs, and replacement services to the residents. Unlike other roofing contractors in Hendersonville TN, we strive to save you both time and money by using our high-quality materials, roofing knowledge, and our commitment to offering superior services.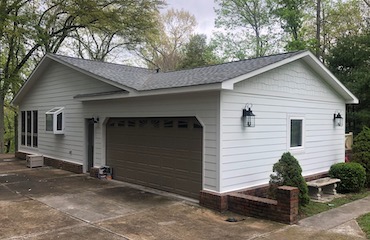 Siding
Your siding can be damaged by the sun, rain, or wind. Dirty and worn-down siding can make your property look old and reduce its value. Our technicians are factory-trained and certified by James Hardie Fiber cement to offer exceptional siding installation services.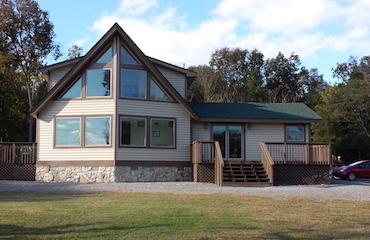 Windows
Your window connects your home to the outside world, and our professionals strive to give you the best view. Whether you want to fix a broken window or upgrade existing ones, our technicians will install stunning beautiful windows in various styles.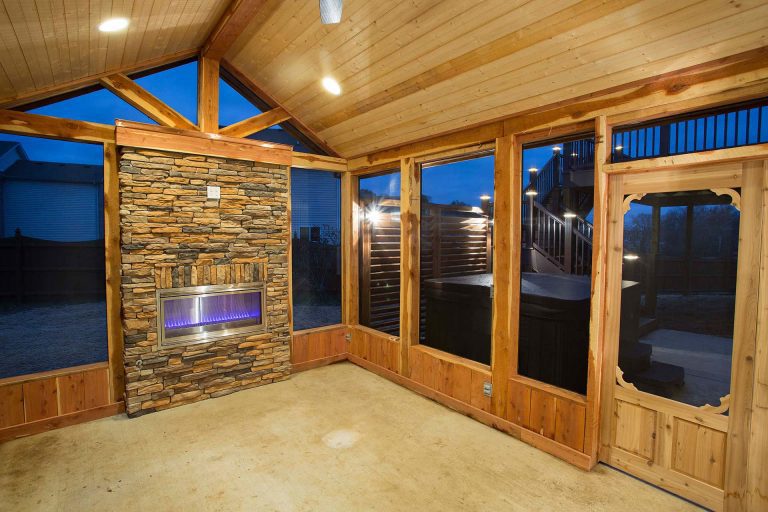 Additions
Is your office space looking outdated and messy? Partner with our experienced commercial remodelers to improve the aesthetic appeal and efficiency of your building. Along with other additional services.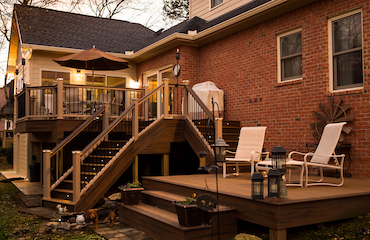 Decks
Decks are great outdoor spaces for relaxation or entertainment after a busy day. Our experts have great deck design ideas and will transform your Hendersonville home into a haven.

Contact Hendersonville Roofing Contractor Today
Finding a roof repair in Hendersonville TN is as simple as working with L&L Contractors. Get the roof repairs you require to have peace of mind by reaching out to experts. We are committed to keeping you dry and offering the best possible roofing experience. Whether you are a business or homeowners searching for a Hendersonville roofing company to address small leaks, install siding, or upgrade your office space, search no more. We got you covered. Unlike other roofing contractors in Hendersonville TN, our customer service and craftsmanship is second to none.
Schedule a free consultation online or call us at (615) 617-3189 to see what we can do for your home or business today.
Just down the road from Hendersonville is another service spot for L&L, Lebanon TN. We are happy to assist clients in Lebanon with roofing solutions and siding for houses & commercial spaces!
We take pride in offering excellent customer service and top-quality craftsmanship. 95% of customers recommended our siding installation and roofing services. 
We were referred to L&L Contractors by our realtor due to a home inspection of our house for sale. We were very impressed with how quickly Robert responded and how quick he was able to fix the roof issues. He acted with excellent professionalism and a great sense of urgency in a time sensitive situation. Thanks Robert – we appreciate you.
I would recommend Dave Gilday and L&L Contractors to any company who manages multiple properties. They address our needs including the smallest details and make our job a lot easier knowing that we can expect what we contracted them to do will be done when they say it will be done.
L&L Contractors did a phenomenal job! Brad, the project manager, was very thorough from quotation to completion. We were kept informed every step of the way. Brad was knowledgeable and easy to do business with. Our new roof looks great! Highly recommend to anyone in the market for a new roof, comes with a great warranty too.
L&L Contractors recently replaced all the windows in our house and added a French door. Trey Palmer, the Project Manager, provided a prompt estimate and was most helpful with product and color selection. They made sure that the work was completed to our satisfaction and delivered excellent results. We will not hesitate to use them for our home improvement needs in the future.
L&L Contractors recently supervised roofing a garage project for us and I was thoroughly impressed. Service, follow up, phone contact, price, and most importantly, finished product were all stellar. I'll use them, impressed by the work and recommend them going forward.
Our church had a large roof replacement project on the very large roof section over our sanctuary. L&L Contractors was instrumental in completing this project for us. They were competitively priced, communicative throughout the project, and they were very accommodating of our church activities and making sure they did not disrupt anything we had going on. Dave Gilday, the project manager, was at the project making sure the project went just how we wanted it.