#1 Roofing Company in Nashville TN​
Get high-quality roofing services for your business or home from L&L Contractors in Nashville TN! From metal and asphalt shingles to EPDM rubber roofing, our roofing specialists are certified to handle all kinds of roof repairs, replacements, inspections and installations. As the most reliable roofing contractor in Nashville, we are committed to offering professional roofing services you can trust. 
We stand out from other residential roofing companies in Nashville in various ways, from our factory-trained roofing professionals to using top-quality materials that produce beautiful, long-lasting results. Besides roofing, we also offer gutter, deck, window, siding and other additional services.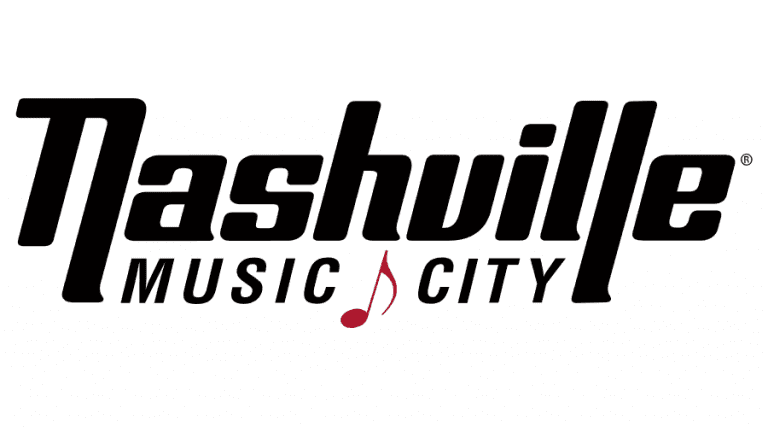 Fascinating Facts about Nashville, TN
Nashville, popularly known as the music city, is an excellent place where you can work and live in Tennessee. It is also known as the capital city of country music because various music legends like Dolly Patron, Hank Williams and George Jones began their career here. It is a social city here people go to love, dine and drink. There are many food trucks and high-end restaurants in Nashville to satisfy your appetite. Nashville residents are very friendly and usually love to take visitors around their amazing recreational facilities and parks. That's why we love to serve Nashville business or homeowners with high-quality roofing services!
We provide professional residential and commercial roofing services in Nashville TN and surrounding areas. Our Nashville roofing contractors are experts in roof repair, new roof installation and roof replacement, and will assist you with quality roofing and siding.
Nashville Home Remodeling Services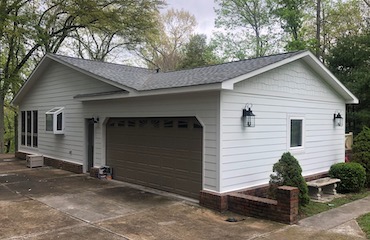 Siding
We provide siding installation and replacement services to business or homeowners in the greater Nashville TN region. We are the premier James Hardie Siding Contractor in Nashville, because of our high-quality craftsmanship and unparalleled work ethics.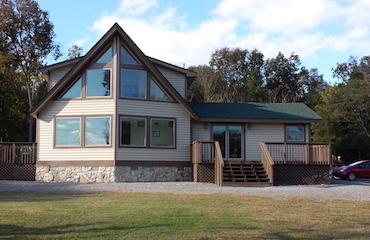 Windows
L&L Contractors provides top-notch window repair, cleaning and installation services to business or homeowners who live and work around the broader Nashville Metro region.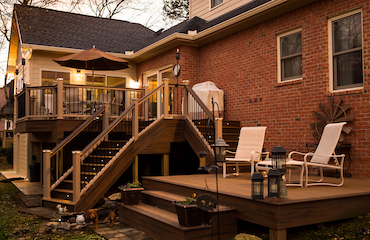 Decks
Over the years, our technicians have provided quality deck installation and repair services to residents of Nashville, TN. They have the knowledge, tools and skills to have the job done right.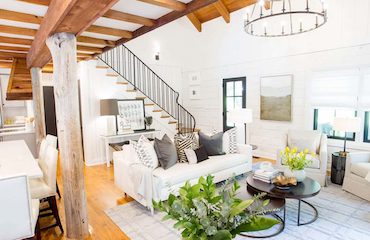 Other Services
We also provide various home remodeling services and renovations constructions services aimed at improving the aesthetics and functionality of your living space.





Your Premier
Nashville Roofing Company since 2006
If you are looking for a reliable roofing contractor for roof repair, installation or replacement in Nashville TN, then contact L&L Contractors for a free quote today. Schedule a free assessment with one of our trained experts or give us a Call 615-617-3189 for all your residential and commercial roofing services.
Be sure to check out another one of our service areas, Smyrna, TN! There's a lot to see and do there and we value being able to provide all kinds of contracting services to our customers in this service area.
We take pride in offering excellent customer service and top-quality craftsmanship. 95% of customers recommended our siding installation and roofing services. 
L&L Contractors is an exceptional company. They are very responsive and arrive at the exact time they told you. The repaired my roof quickly Brad was the project manager he was fantastic. He showed me exactly what he did. He was very personable and professional. He even moved my solar lights and remounted them in a better area. I would with out a doubt recommend them. Thanks Brad you were great !!
Had a great experience with L&L Contractors. My contact was with Brad and he was on top of handling my inspection, repair and any other questions I had for my new roof. Great customer service. The crew on site were good people and very polite. If you're looking for a roofing company, especially to help locally during the pandemic, they were a great choice for me.
L&L Contractors was great from the moment their Project Manager Rob walked through the door. My wife and I knew after our meeting with Rob we were going to hire L&L Contractors to replace our roof in Nashville TN. Rob was there every step of the way to make sure things ran smoothly. Once the project was completed we had a few issues that I brought to Rob's attention and he did not hesitate to get someone out to the house to make the corrections.
Great job by L&L Contractors! Professional crew who did quick, accurate work...and did a fantastic job cleaning up and removing the old shingles. Even with a mid-day rain interruption you did the entire roof in one day! Thank you Mark and Brad for being so responsive to our needs. We highly reccomend L&L Contractors for all your roofing and other construction needs.
Brad White did an outstanding job as Project Manager for extensive repairs (roofing, windows, gutters, fascia, drywall, paint, hardwood flooring) to my mother's house as a result of the March 3rd tornado in Nashville. I would strongly recommend L&L Contractors (and Brad White in particular) to anyone seeking home repairs or renovation. My father was a home builder and I am an engineer, and I feel I have a good sense of being able to identify 5-star performance: professionalism; doing the job right; pride in workmanship; attention to detail; good communication; meeting all deliverables on-schedule and on-budget; and treating the customer fairly and with respect. Brad excels in all these areas. Thank you Brad for a very positive experience during a very challenging time.
Our church had a large roof replacement project on the very large roof section over our sanctuary. L&L Contractors was instrumental in completing this project for us. They were competitively priced, communicative throughout the project, and they were very accommodating of our church activities and making sure they did not disrupt anything we had going on. Dave Gilday, the project manager, was at the project making sure the project went just how we wanted it.