L&L Contractors are proud to announce that we were recently named finalists in two divisions for the 2014 Ruthie Awards by the Daily News Journal. We were honored to be voted as finalists as Murfreesboro's Favorite Roofing Company and Murfreesboro's Favorite Builder/Contractors.
We would like to thank our loyal customers and friends for their continued support! Since 2006 we have aimed to provide high quality, professional, and reliable services throughout middle Tennessee. The fact that the community voted for us in these categories shows our commitment to quality workmanship and customer service has left us with many satisfied customers!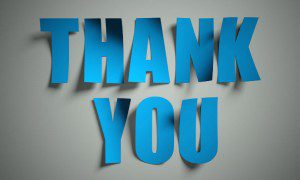 If you're looking to start a roofing or remodeling project, look no further than L&L Contractors. We work with our customers every step of the way to ensure that their visions become a reality. Because of the wide variety of services we offer, we can also serve as a one stop shop for large projects such as room additions or sunrooms. If you have questions about our services, contact us today!
Our roofing services
At L&L Contractors, we also offer free roofing inspections and evaluations. These are especially important after bouts of severe weather, such as thunderstorms, hail, and even tornadoes. Unlike some roofing companies that set up shop in an area after severe weather, we are from and based in this area. In addition, we have HAAG-certified inspectors who can evaluate the extent of the damage to your roof, making working with insurance companies much easier.
We are well known throughout Murfreesboro and middle Tennessee for our high quality workmanship, honesty, and integrity. Our goal is to get the job completed in a timely manner while still using superior craftsmanship. We can complete any size roofing job, whether it is replacing a few shingles, fixing the flashing, or installing a completely new roof. When finished, we make a point of cleaning up and removing all materials, leaving no trace of our presence on your property.
L&L Contractors can also install new gutters or gutter guards to complement your new roof. We offer gutter systems in a variety of styles and prices to fit any budget and home aesthetic. Our gutter covers are also an excellent way to extend the life of your gutters and shorten the amount of time spent cleaning them, allowing rainwater in but keeping twigs and leaves out.
Our building services
At L&L Contractors, we are equally proud of our building and construction services. If you feel like you're running out of space, building an addition or sunroom might be the square footage solution for your home. We work with our customers every step of the way to ensure that their visions are brought to life.
In addition to helping design and construct new additions or sunrooms, we can help you create a custom deck to extend the outdoor living space of your home. We can offer building solutions for a wide range or spaces and budgets, including using premium composite decking or more affordable lumber as a building material.
If you have questions about all the services L&L Contractors can provide for you, stop by our showroom or call us today! We would love to work with you to help make your home design dreams a reality.