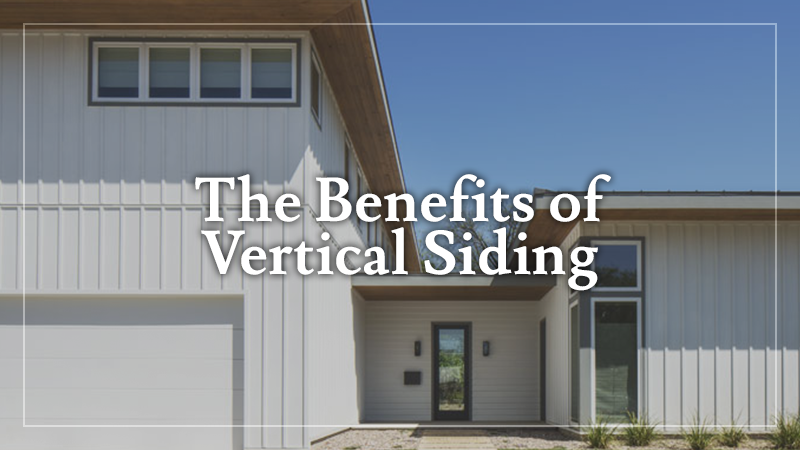 If you are looking to have vertical vinyl siding installed on the exterior of your home, such as JamesHardie siding, one of the decisions you have to make is whether to have the siding installed horizontally or vertically. It is far more common to have siding installed horizontally compared to having it vertically installed. But this does not mean that you should not consider having it hung vertically. Here are a few of the benefits of having your siding hung vertically.
Unique Look
One of the benefits of having the siding hung vertically is that it gives your home a unique, modern appearance. Vinyl, wood and other plank siding is usually installed horizontally, mostly because it is significantly faster to install it this way. However, since this is the way it is most commonly installed, all houses with this type of siding installed horizontally start to look the same. If you want your home to stand out and want something that is unique and different, having your vertical vinyl siding installed can help give your home character and uniqueness.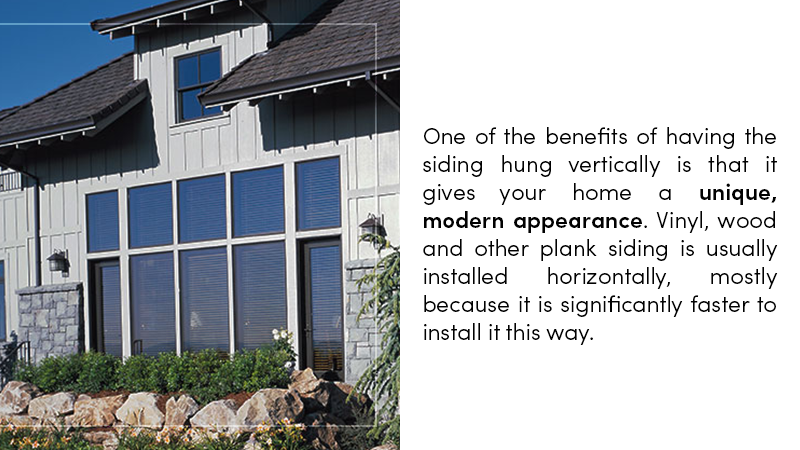 Easier to Clean
Another benefit associated with vertical siding is that it is easier to clean than siding that is installed horizontally. This is because water can flow completely down the boards helping to remove dirt, dust and other residue. When your boards are installed horizontally, water does not flow downward. It stops between the gaps, giving dirt and dust a place to hide and get caught. This leaves you having to scrub out dirt, dust and residue. If you want to spend less time cleaning your siding in the future, installing it vertically can help.
More Durable
The third and final benefit to vertical siding is that installing siding vertically typically helps to make the siding more durable and helps to extend its lifespan. The major reason for this is that water can flow down from the siding. This helps to prevent water from pooling or puddling in the cracks and crevices that can be present when siding is hung horizontally. In turn, this minimizes the chances of water damage and other water-related problems, such as mildew. If you want your vinyl siding to last as long as possible, installing it vertically is the way to go.
Are you looking to install new siding on your home? If so, turn to L&L Contractors. Our team can help you with many of your home improvement and repair needs, including siding, roofing, windows, gutters, additions, decks and handyman services. Give us a call or fill out our online form now to discuss your home needs and to schedule an appointment for an in-person estimate.
Check our recent post: "New Siding Ideas for Homes" crafted by our siding experts.