When the time comes to shop for new siding for your home, you want the most durable, versatile material possible.
However, with so many siding options on the market, it can be overwhelming to choose the right one that meets all of your needs. So, which siding material should you pick? Which one suits your climate and is most durable?
James Hardie siding is a perfect option for many homes. It can significantly boost home value and refine the curb appeal.
Without further ado, here are some of the interesting facts you need to know about James Hardie siding.
What is James Hardie Fiber Cement Siding?
Fiber cement is a composite construction siding material that can be molded to resemble various types of home exteriors.
It is usually made from cellulose fibers, cement, and sand poured into sheets of various shapes and sizes based on the style required for your office or home.
Fiber cement has been around for many decades, but it has only become popular in recent years.
But what makes James Hardie's Fiber Cement so unique?
Here are a few reasons why James Hardie siding is worth the investment.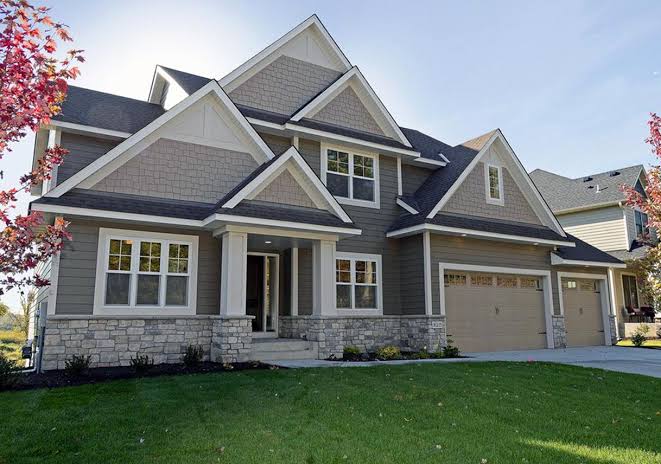 Credit: James Hardie Fiber Cement Siding
James Hardie Siding is a Trusted and Well-Known Fiber Cement Brand
When it comes to siding your home, James Hardie is the name that has been trending in the construction and remodeling industries.There are many fiber cement siding brands in the market, but James Hardie outshines them all.
You can easily hire a certified James Hardie installation expert without having any issues with your local homeowner's association group.
James Hardie Fiber Cement Siding is Extremely Durable
Most Hardie board siding products are not susceptible to peel or fade. Homeowners love Hardie siding because it's almost indestructible.
While wood siding is susceptible to weather damage and rot, James Hardie Fiber cement can withstand harsh climatic conditions, including hurricane-force winds. This is a significant advantage to homeowners residing near the coastal regions of the United States.
Better yet, all James Hardie siding products come with a 50 year limited warranty. This confirms that the manufacturer is confident about the quality of their product.
James Hardie is Rot Resistant
Fiber cement resembles wood siding; however, it does not behave like it.
Wood will generally warp, rot, and swell, which significantly reduces its longevity; that is not a problem with James Hardie Fiber cement siding. James Hardie will withstand everything from rain to hurricane-force winds.
This means that you can enjoy your outdoors space without worrying about repairing or replacing your siding.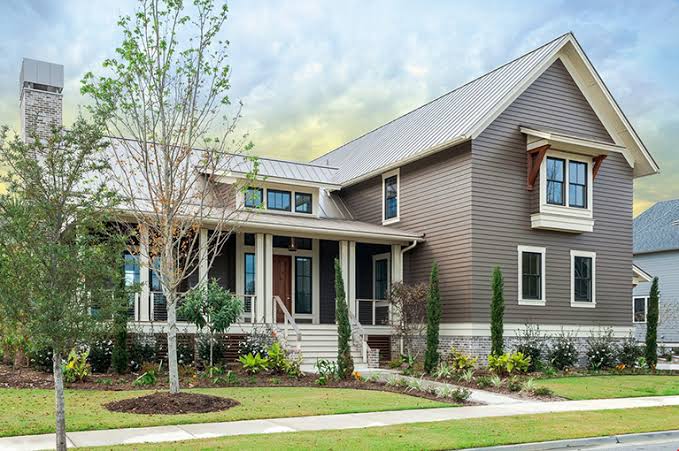 James Hardie Fiber Cement Siding is More Preferable for Low-Rise Homes
Hardie Board siding is suitable for low-rise construction projects such as small offices and homes.
However, its suitability will depend on the structure and property. Most buildings less than 5-6 stories can have James Hardie siding on the exteriors.
But, there are height restrictions posed by many states due to wind exposure, which is always high for tall buildings.
James Hardie Siding Can Help you Qualify for a Home Insurance Deduction
There are certain aspects of your home that could either lower or increase risk. Your siding plays a crucial role in protecting your home.
Because of its composition, James Hardie siding is considered a masonry product rather than a wooden one. James Hardie siding is fire and rot-resistant, unlike wood siding. This feature may help you to obtain low insurance premiums on your home.
James Hardie Fiber Cement Siding Options
As a homeowner, you undoubtedly want to select a siding option that reflects your home in every possible way.
Here are some of the Hardie board siding styles from which you can choose:
HardiePlank Lap Siding – Timeless and traditional. Strong and sleek. HardiePlank lap siding is the most popular siding style in the North American market.
Hardie shingle – Because of its wooden shingle look, it is typically used for Cape Cod homes.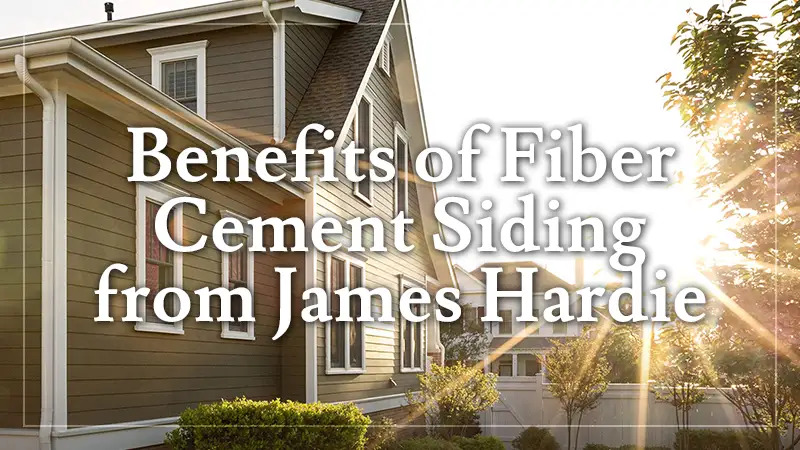 Other Benefits of James Hardie Fiber Cement to Homeowners
James Hardie Siding is Fire Resistant
Unlike vinyl or wood siding, which will warp or melt when barbecuing in your grill, James Hardie components will not ignite even when exposed to direct heat or flame. It has fire spread score of one and a class one rating material, which is almost that of brick.
James Hardie Siding Requires Minimal Maintenance
Some siding options need regular upkeep and maintenance for them to remain in good condition.
For instance, vinyl may peel or crack, requiring regular spot-replacement and checks; other siding options need to be repainted to look aesthetically pleasing.
Besides, James Hardie siding does not need periodic pressure washing like aluminum and vinyl.
James Hardie Siding is more Eco-friendly and Energy Efficient
James Hardie board siding does not pose any threat to the environment because it manufactured using natural products.
Offers a Variety of Architectural Styles and Color Options
When it comes to creativity, homeowners can explore various color and style options with James Hardie siding.
It offers multiple styles and color options that can resemble your existing siding. You can select your preferred most popular home siding color using the color plus technology, an automated system that provides 15 years non-fade guarantee.
James Hardie Fiber Cement comes with a Great Warranty
Many building materials boast of a long lifespan but lack a warranty to back their claims.
However, James Hardie siding comes with a 50-years warranty to confirm the manufacturer knows that it will stand the test of time.
That is a huge benefit to homeowners. They can relax knowing that they will not have to incur hidden costs of repairing or maintaining their siding.
Final Thoughts
James Hardie Board siding is a well-known and trusted name in the remodeling and construction market. It is generally billed as a durable, low-maintenance, and eco-friendly siding material. Compared to other siding options, it is not easy to beat James Hardie siding advantages.
If you want a siding option that looks picture perfect but is long-lasting and easy to maintain, James Hardie Fiber cement siding may be a perfect choice for you.