If you have finally decided to replace your home's siding, you're probably considering two primary options: Wood and Fiber cement siding. Fiber cement siding has become one of the most popular and alternative options to conventional wood siding in recent years.
While homeowners used wood siding for many decades, a few decades ago fiber cement was launched. Homes with old wood siding need to be painted frequently and can be vulnerable to rot issues.
Now, most homeowners are opting to replace their old wood siding with a low-maintenance, durable siding material that offers similar aesthetic value.
Wood vs. Fiber Cement: What Materials are Best Used for Exterior Siding?
Selecting the right siding for your house is a crucial decision when remodeling or building. You want to make sure that your siding is engineered to withstand the harsh weather elements. To arrive at the best decision, homeowners need to consider their options carefully. To assist you in making an informed choice, you need to understand the benefits of fiber cement over wood siding.
Some homeowners are attracted to wood siding due to its appearance. Unlike wood, fiber cement is formulated to resist the effects of moisture, extreme temperatures, fire, and pests. If you are looking for superior house protection and timeless beauty, fiber cement offers numerous benefits over wood siding.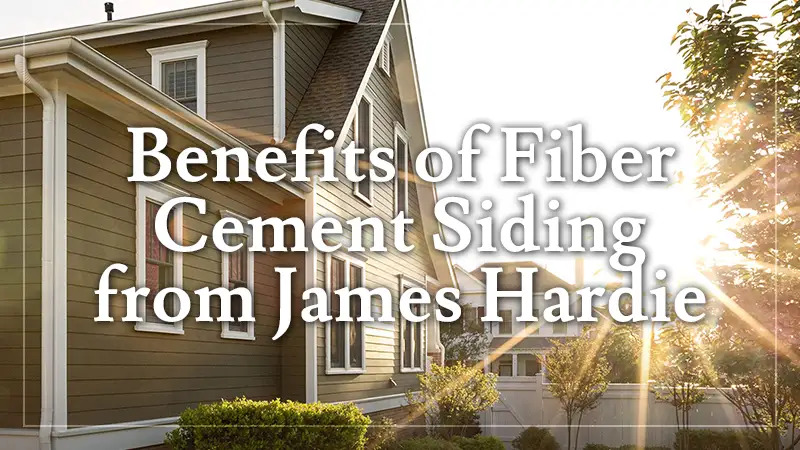 Benefits of Fiber Cement Siding for Homeowners
Fiber cement siding provides several benefits for homeowners. Here are some of the reasons why fiber cement is rapidly overtaking the conventional wood siding in many homes around the world:
Durability
Fiber cement siding resists weather damage and maintains its shape for a long period of time, which ensures that homeowners won't have to worry about maintenance year after year. On the flip side, wood siding may crack or split over time.
Fiber Cement Withstands all Climate Conditions
Fiber cement is engineered to withstand freezing or wet conditions in the north and blistering sun in the south. It resists swelling and shrinking when subjected to excess humidity and heat, which results a superior finish and better paint adhesion. Wood siding, on the other hand, is prone to edge checking or swelling, because it contracts and expands at every variation in climate conditions.
Fiber Cement is Fire Resistant
Fiber cement siding won't burn when exposed to humidity or fire. However, this resistance does not extend to applied coatings or paints, which can be destroyed when exposed to direct flames. Alternately, in the case of a house fire, wood siding becomes the fuel to help burn your home completely. Fiber cement has a class 1 fire rating and a zero flame spread rating.
Fiber Cement is Resistant to Pests
Unlike wood siding, fiber cement will not be eaten by termites, woodpeckers, and other pests. Pests can devour wood siding.
Fiber Cement can reflect Your Style
With a wealth of shape, size, and texture options, fiber cement can be crafted to resemble wood siding. It comes in a variety of styles, which is a huge plus for homeowners who want to improve their curb appeal.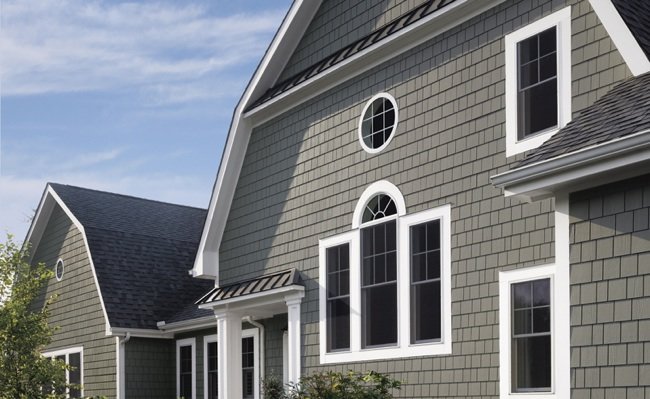 How Long Does Fiber Cement Siding Last?
When looking for replacement or new siding, there are various factors you need to consider, including maintenance, cost, and style. One crucial aspect to remember is the longevity of different siding materials in the market.
Fiber cement is considered to last longer than wood but does need some maintenance. When it's properly tended to, it is incredibly long-lasting and durable. Homeowners planning to add or replace their current siding should consider fiber cement as their most preferred option. It is non-combustible, water-resistant, and termite resistant, and it comes with a warranty of up to five decades.
Unlike wood siding, fiber cement does not need regular repainting and does not rot. It is insect resistant, fireproof, and performs exceptionally well in natural disasters. Fiber cement siding can last up to four decades if well-maintained.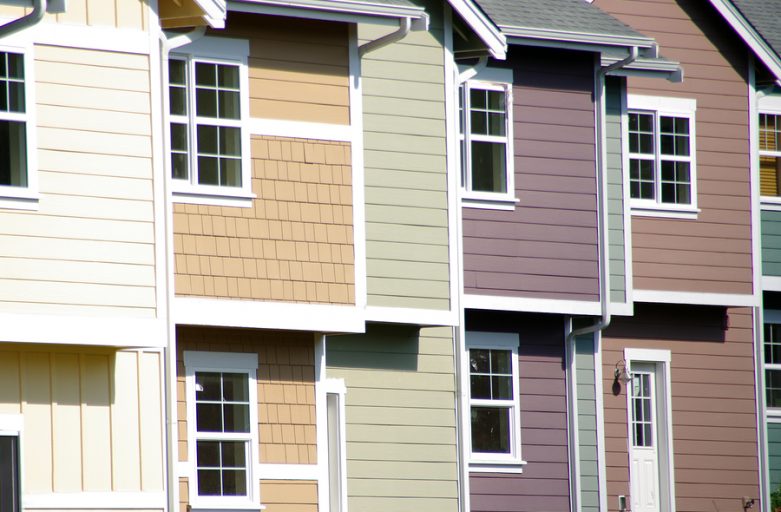 Top Four Exterior Siding Options for Your Home
Your home's exterior siding can break or make the curb appeal. That's why it is crucial to select an appropriate siding for your home and make sure that you give any maintenance it may require. A good siding can also increase the value of your home upon resale. If you are searching for the best siding replacement material, then this post will explore the advantages and demerits of each option to help you make an informed decision.
Fiber-Cement Siding
Fiber-cement siding is a popular siding option for many homeowners because it offers a look of masonry, wood, or concrete at a lower cost. It is a non-combustible, low-maintenance, and termite-resistant siding material. Fiber-cement comes in various styles and textures. It offers numerous benefits over wood siding.
Wood Siding
Like fiber-cement siding, cedar siding is durable and versatile. It can be stained or painted in any color, but it needs maintenance as often as every five years, depending on the kind of finish. Wood siding is simple to install, but unlike fiber-cement, it is susceptible to pests.
Vinyl Siding
Vinyl siding is manufactured from PVC plastic. Unlike cedar or wood, it won't flake or rot. Also, vinyl is inexpensive and easy to install than other siding materials. However, even the high-quality vinyl material can split, appear dull and crack after a few years. On the flip side, vinyl siding emits toxic chemicals when burned.
Aluminum Siding
Most homeowners view aluminum siding as an out-of-date option, but some siding contractors still offer it as an alternative to wood or vinyl siding. However, unlike fiber-cement, aluminum can fade and dent, but it will not crack like vinyl.
Final Verdict
So what materials are best used for exterior siding?
When comparing wood siding vs. fiber cement, only fiber cement has the versatility, style, and durability that you require when you're seeking low-maintenance and dynamic exteriors for your home. It is time you replace your old wood siding with a low-maintenance, attractive, and durable fiber cement to get the best curb appeal results for your home. This post has explained the reasons why you need to replace your conventional wood siding with fiber cement to attain the best aesthetic results.