Replacing a roof is a time-consuming and costly investment that every homeowner must undertake every few decades. The roof is, no doubt, the most essential component of your home. After all, it plays a crucial role in safeguarding and keeping water away from your home.
Roof replacement isn't just an expensive investment— it comes with many different decisions, from how the color will affect your curb appeal to which type of shingle is ideal for your home. Given the massive investment in money and time, you want to make sure that your roof replacement is done right by professional roofers. Before you make decisions regarding your upcoming roof replacement project, ensure that you understand all the components of this task.
If your roof has missing shingles or is damaged, then you need to hire a reputable roofing company to undertake a partial or full roof replacement to improve your curb appeal. This article will provide information to help you prepare for a new roof installation in your home.
Top 10 Things Homeowners Need to Consider Before Installing a New Roof
If you're planning to replace your roof, you might have tons of questions about the process and how to select the right roofing contractor. These ten best roof replacement tips will help you get started.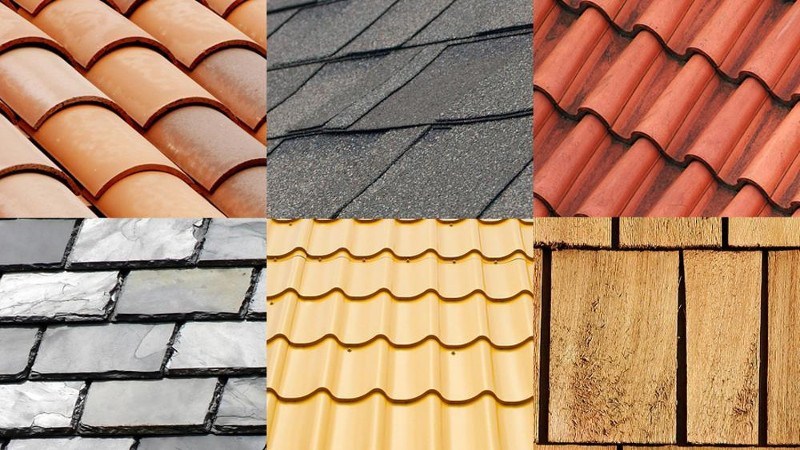 1. Select the Right Roofing Material
There are several types of roofing materials to choose from. Some of the things that you need to consider when deciding which material you should use are: Geographical location, longevity, budget, style, and even the foliage around your home can play a part in your decision. Do you have a lot of trees hanging over your home? How much sunlight does it get? It can make a difference. Whatever you decide, understand that roofing technology is always changing and getting better every year.
The most common type of roof covering is Asphalt shingles. These shingles are widely accepted in almost every region in the U.S. There are variations for extreme cold weather, extreme sun, and even hurricane type situations. The budget friendly 3-tab shingle will generally stand up to a 60mph wind rating. The architectural type can withstand an average of 130mph wind gusts. If your roof doesn't get much sun, you may choose to use a shingle that has more copper in the granules to minimize algae growth. There are multiple variations of Asphalt shingles, research the manufacturers to see if you can find the right shingle roof for you.
If you are looking for longevity, metal roofing is the way to go. Again, there are several options such as style, thickness, and color. Keep in mind some metal roofs have exposed fasteners that will need to be maintained every 7-10 years. A max rib, or classic rib panel is an example of this. The next level is a standing seam panel. These do not have exposed fasteners and are used in a variety of commercial applications. The high end would be steel shingles, these can be made to look just like asphalt shingles, or other unique styles such as a terra cotta villa tile. Steel shingles have a very long life expectancy far beyond 50 years, and are by far the best option when wanting metal on your roof.
There are tons of other products on the market to choose from for your roof. Just remember to research your specific needs to find the best product for your home.
2. Choose between Stripping Away the Old or Installing a Metal roof over Shingles
You are allowed to have one layer and another metal roof layer on your roof, so if you only have one asphalt layer, then you can have a metal roof installed on top of it. That will save you a lot, both in time and money. A couple of things to remember if you decide to go this route. Make sure the contractor installs a layer of synthetic felt between the shingles and the new metal panels. Everything on a house moves and we don't want the granules digging into the metal. Also, natural occurring things such as nail pops (nails backing out due to expansion and contraction) can leave little dents in the metal over time.
If you reside in a colder region the best option may be to strip the roof so your contractor can install ice and water shield in the proper areas to protect against ice damming in thick snow situations.
3. Price isn't everything
Every homeowner wants to save money. While the cost is a significant factor, you should mainly focus on the ROI and value that will be brought by your new roof. You should look for a fair price that will incorporate the cost of quality roofing materials and installation.
You also need to ask the roofing contractor whether the quoted price will cover all elements of roof replacement. Peace of mind, complete project specifications, and quality materials are as crucial as cost and will offer you a new roof that will last for a very long time.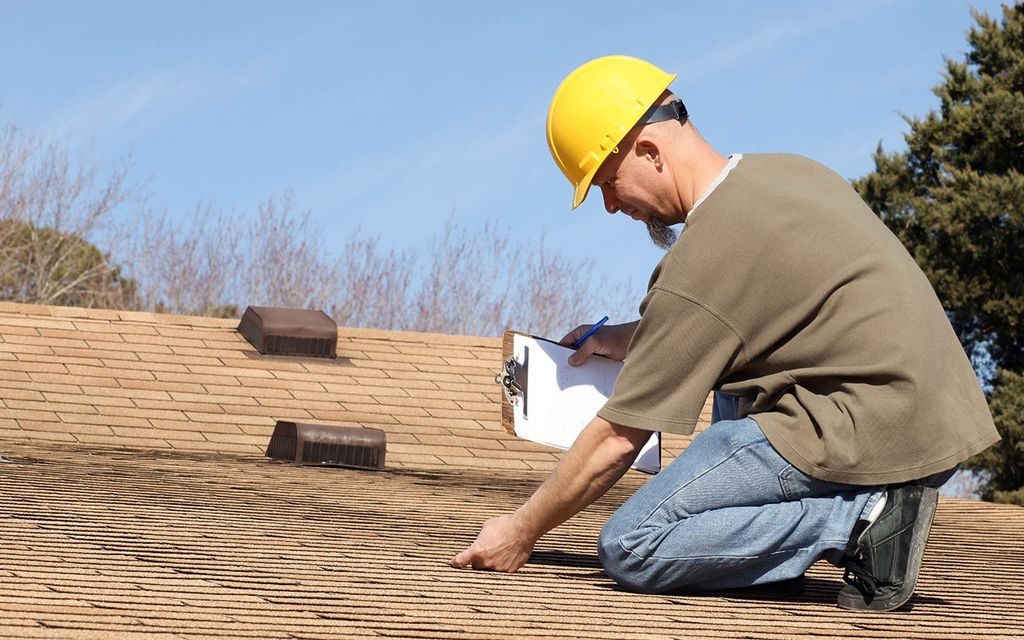 4. Know How Often to Replace Roof by Scheduling Regular Inspections
Every roofing manufacturer requires maintenance and inspection to increase the lifespan of their products. Most roofing contractors will not charge you when inspecting your roof. Such investigations are critical because they help homeowners to detect leaks or any other problem before it becomes a major issue.
Regular roof inspections will help you to decide on how often to replace the roof and whether full or partial roof replacement is required.
5. Understand the Nuances of Roof Replacement
While replacing a roof, know that it's going to be loud. The stripping and scrapping of the old roof, hammering, and installation of a new roof will be noisy. Remember to remove your car from the garage before replacing the new roof, as it can get blocked in the process. Remove any loose pictures and delicate items from your shelves. A bunch of guys walking on your roof can cause vibrations that can knock things over inside. If you have a vaulted ceiling be prepared for possible nail pops in your drywall. Hammering down new nails into the rafters can sometimes cause drywall nails to back out a small bit. Also, mowing your yard prior to the installation will greatly assist in the cleanup process as it makes it easier to find the nails that have came off.
6. Choose the Right Roofing Contractor
While some homeowners may opt to replace their roof themselves, most homeowners prefer to hire a professional roofer to handle the replacement project. Unfortunately, some homeowners are trapped in hiring a cheaper contractor only to regret later about their decision.
Get recommendations from tradespeople and friends or visit websites that list certified roof installers for more information. Make sure your contractor is licensed and insured. You also want a contractor that is local to your area and has been practicing business for a good amount of time. If there are any warranty issues, you need someone that is going to be there to fix them.
7. Request a Written Contract
Before any roof replacement commences, make sure that your contractor gives you a written contract that stipulates everything from the nature of work to shingle types to be used in the project.
Ask any question you might have and verify that all the details you had agreed with your roofer are captured in the contract before any project starts. Reputable contractors should ask for no more than 10% down, and the balance due at the end of the job. A good contractor will have credit lines with the local suppliers so the material bills aren't due for about 30 days.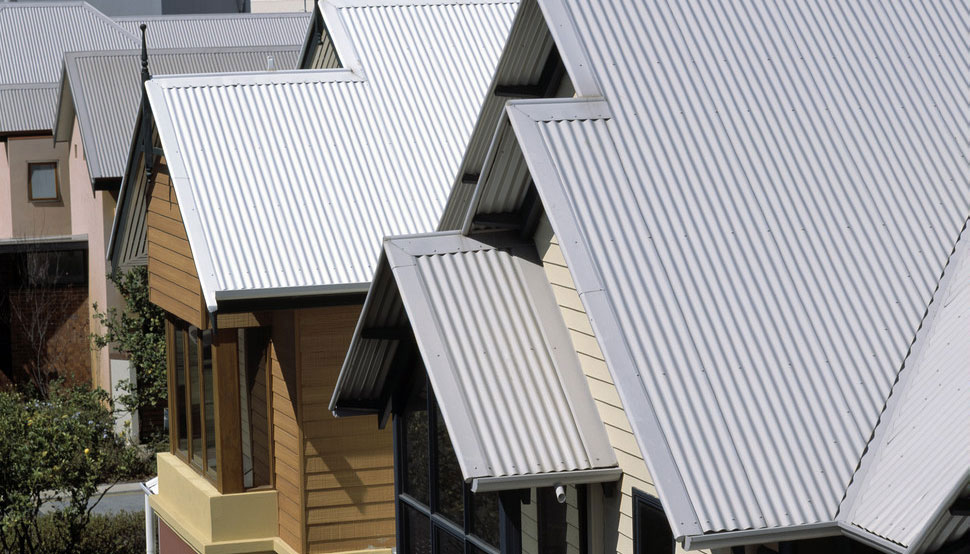 8. Understand the Warranty Terms of Your Roofing Materials
Your new roof will come with two warranties. A Manufacturers warranty and a Workmanship warranty.
The Workmanship warranty will be covered by the contractor. It should cover any issues that are a direct result of poor installation.
Make sure you understand the Manufacturer's warranty. Most warranties say they are a limited lifetime warranty and the limitations vary amongst manufacturers. Most Manufacturers offer a full replacement full lifetime warranty at an additional cost. In order to qualify for these warranties your contractor must be certified for that specific product and must install the entire system designed by that manufacturer. Therefore, it is important to have a certified contractor installing your roof.
9. Use Your Roof Replacement Home Insurance to Get a New Roof
Homeowners can take advantage of their roof replacement insurance to obtain a partial or roof replacement at no extra cost. Most insurance companies can research storms in your area for the last two years. If you think your roof may have been compromised by a storm you should first have it inspected by a qualified contractor. If the contractor agrees there is damage you can contact your agent to file a claim.
10. Don't Pay Until the Roof Replacement Project is Completed to Your Satisfaction
If your old roof had been peeled off, thousands of nails came with it; you are likely to find it in your mulch, grass or driveway. Contractors have a giant magnet that helps to collect these nails, but roof technicians often forget to bring this big magnet to the roof replacement site.If you notice that nails are all over your yard and the street in front of your home, request that your contractor bring it and clean the area before terminating the contract.
Final Thoughts
Roof replacement is a massive investment for your home. Homeowners should be informed and consider each step carefully before starting their project. The right roof for you can last from 20 to 50 years or more. Make sure you take the proper steps to educate yourself about the products you are having installed, and the contractor you plan to hire. With the proper knowledge and expectations your roofing project should run smoothly and provide your family safety and security for many, many years.
If you are thinking of replacing a new roof or need any small or big roof repair in Nashville, Murfreesboro or Middle TN then do consider L&L Contractors.
Give us a call now 615-617-3189 to know more about our services or to get a free roof inspection and estimate