There are so many styles and kinds of roofing materials today that trying to choose the one you want for your  project can be a daunting task. You have to collect and research so much information to pick the right material for your specific needs. Several factors come into play when selecting between the different types of roofing materials. For example, you have to take into account how long you want the roof to last, if it complements the design of your house, the amount of money you want to spend, or if you prefer natural and eco-friendly roofing materials.
Homeowners normally realize the essence of roofing material when their recently-replaced or the installed system starts developing problems. Choosing the right material is crucial for a durable roofing system that improves the home's curb appeal, and safeguards it from harsh weather elements. This post will discuss the five common types of roofing materials, and the bad and good about each to help you choose the right one for your home.
The Top 5 Types of Roofing Materials and How to Choose the Best Option
Nowadays there are lots of roofing materials to select from when installing or replacing a new roof. But, there are five types of best roofing systems that we see homeowners from all over Middle Tennessee gravitate towards, especially in the Murfreesboro and Nashville area.
1. Asphalt Shingle Roof
An asphalt shingle roof is the most popular type of roof you will come across in most homes today. It is a roofing material built primarily from asphalt shingles and various asphalt roofing components. The reason for its huge popularity is because it is an affordable roof type available on the market.
The good news about asphalt roofs is that it comes with different shingles to select from based on the aesthetic qualities you want and your budget. There are three types of asphalt shingle roofs to choose from including:
3-tab asphalt shingles are flat and come in one-tab size and shape. They are generally uniform, which offers them a flat appearance. With proper installation and sufficient attic ventilation, these asphalt shingles can last up to three decades.
Dimensional Asphalt Shingles
Dimensional shingles give your roofing a nice-looking random pattern or stimulate the appearance of a wood shake roof. They are ideal for design aesthetics and increased warranty, if properly installed and adequately ventilated.
Premium or Luxury Shingles
Luxury shingles are typically larger than other kinds of asphalt roofs and are designed to look like slate. However, their cost is almost double that of a dimensional asphalt shingle. But the good thing with luxury shingles is that they can last up to five decades if they are adequately ventilated and properly installed.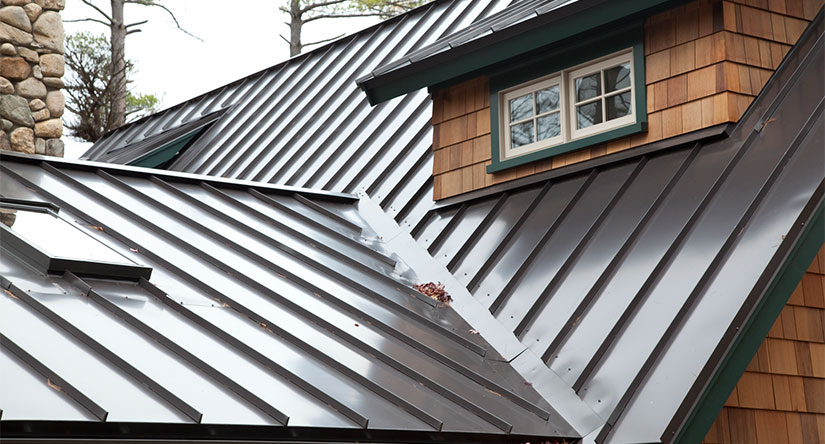 2. Standing Seam Metal Roof
Standing seam metal roofs are a series of roofs that are screwed together at the seams or are mechanically seamed. Unlike the conventional metal roof panels which are normally screwed with their fasteners exposed, the fastening on the standing seam roof is locked or concealed, thus reducing any possibility of leakage. This also helps metal panels to contract and expand freely when the roof heats up.
While not as popular as asphalt shingles, standing seam metal roofs are becoming more and more predominant in the roofing industry. But, they are three times more expensive than asphalt roofs.
The great thing about these roofs is that they are virtually maintenance-free, durable, and versatile. In addition to their sustainability, energy efficiency, and durability, you can install them over an existing roof. However, they are not suitable for DIY installation. Contact a trusted roofer today and see if standing-seam roofs are right for your home.
3. Slate Roof
A slate roof is a premium roofing system built primarily from natural slate and other slate materials. It is one of the most durable and beautiful roofing systems available on the market today. Because of their visually-appealing aesthetics, asphalt shingle manufacturers tend to mimic the appearance of a slate roof.
Natural slate is typically mined (mostly in Italy) and later cut into square tiles.  Though their maintenance requirements are minimal, when maintenance is needed it can be expensive. You may also find it hard to repair slate shingle roofs, therefore you need to hire a professional roofer to do the job.
4. Clay and Concrete Tiles
Clay tiles provide a great natural roofing material option, built from earthen clay, and later molded and fired to increase their hardness. They are normally left unglazed and come with reddish-orange color or can be glazed to produce ceramic roofing tiles. It is a very great roofing material for hot climates or where salt is present in climates, explaining why such roofs are normally seen in desert or coastal regions.
On the flip side concrete tile is an alternative to clay tile, with similar advantages and installation techniques. They come in various profiles, some of which look like rolled clay tiles. It is a heavy roofing material, making it a good choice for high-wind regions.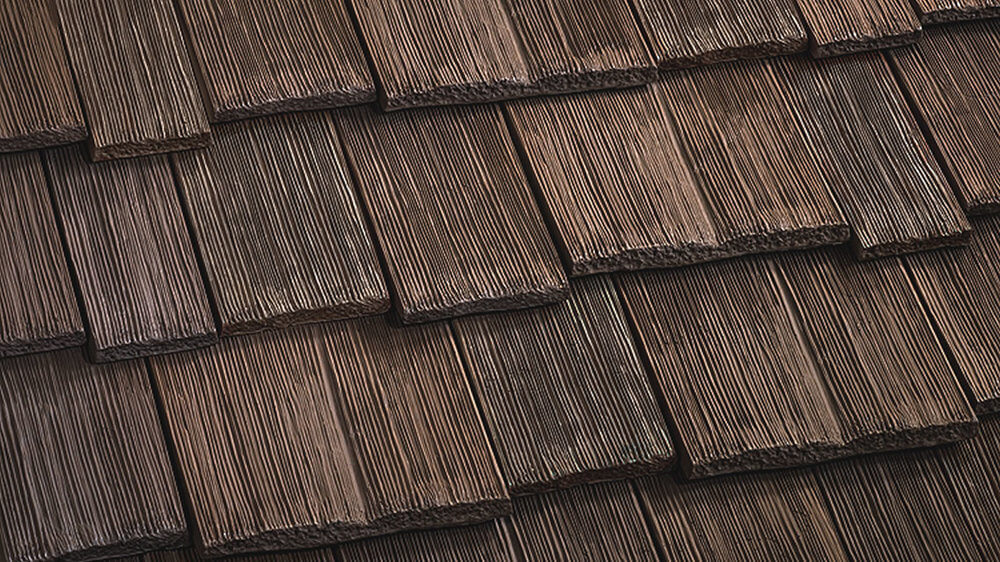 5. Synthetic Composite Shingles
Synthetic composite roofing is an affordable, lightweight option with extreme durability. They provide the highest fire ratings and impact. Composite (also referred to as synthetic) shingles are made from recycled materials, such as rubber and plastics. They are unique because they are built to look similar to a slate roof or cedar shake roof. If you are on a tight budget, a synthetic composite shingle can be a durable and great roofing material.
Let Us Help You Choose a Roofing Material That Fits Your Needs Today
The main function of your roof is to safeguard you and your property from harsh elements, but different kinds of roofing materials have various cons and pros.
You no doubt want to select an option that offers the most protection while not comprising the aesthetic value of your home. At L&L Contractors, we have helped homeowners and businesses identify the right roofing material for their roof installation or replacement needs for over 10 years. And we can do the same for you.
Schedule a free appointment with our team online or call us at (615)-617-3189 for more information on stylish, durable roofing material today.