Considering how crucial the roof is to the well-being and health of your commercial space or home, you must keep it in perfect condition. Without a functioning, well-maintained roof, your security and comfort would be compromised. However, scheduling regular roof inspections can help you catch potential problems before they worsen. Fixing and spotting problems early can help keep your roof in good shape and save thousands of dollars in future repairs or replacement fees.
Thus, homeowners should have their roofs inspected at least twice a year to prevent structural damage to their property, especially after storms or ice damage. If you are preparing for your first-ever roof inspection, this post will offer an overview of what to expect during the process.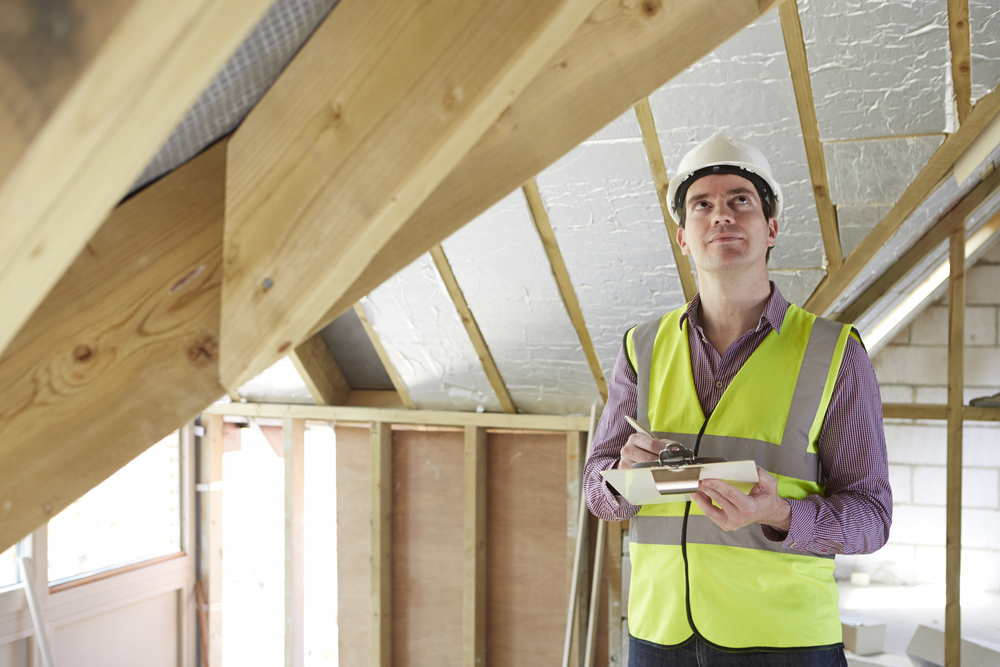 Interior Roof Inspection
Your roof inspection process may start with an exterior analysis of the roofing materials. Even though the interior part of your roof is not exposed to harsh elements, it plays a vital role in maintaining the structural integrity of your property. Here are some of the things that a professional roof inspector will look out for when conducting an interior inspection of your roof:
Leaks: Leaks are vital to identify early enough since they become worse with time and result in water damage. Signs of severe water damage in your home show that there are roof leaks.
Proper Ventilation: Without good ventilation, moisture can build up, leading to mildew or mold, which can jeopardize the structural integrity of your roof.
Structural Problems: If your roof is sagging or natural light is showing through it, it indicates that it has structural problems and requires urgent replacement.
Rot and Mold: The occurrence of mold and rot is a sign of poor ventilation or leaks in your roof.
Proper Insulation: A roof inspector will check if your roof's attic is adequately insulated by calculating the R-value as well as examining the status of your insulation.
During the interior evaluation, your inspector will note all the problems detected and then compile them in the final roof inspection report.
Exterior Roof Inspection
Once the interior inspection has been done, your inspector will proceed with the exterior roof inspection process. Here are some of the things that your inspector will be looking for during the process:
Shingles Deterioration: The inspector will check the status of your roof to ensure that there are no broken, curling, rotting, or missing shingles.
Gutters: Besides ensuring that the gutters are in perfect condition, the inspector will look to see if an shingles granules accumulate in the gutter.
Improper Flashing: Flashing prevents water from leaking in open sections of your roof, like near the vents or chimneys. The roof inspector will examine the flashing to ensure that it is properly installed and is in excellent condition.
Roofing Material Inspection
After spotting common problems in your roof, the inspector then checks your roof's structure to identify any deterioration or sagging of the roofing materials. This inspection helps the contractor to know recent roof repairs done on your home. At this step, they can ask questions about such repairs, mainly if they were done haphazardly. New roofs can withstand harsh elements for some time, but older ones lose their vitality faster and can develop leaks, unevenness, and cracks.
During this inspection, a roofer checks the condition of your roofing material, which is vital in assessing its useful economic life. Some of the most used roofing materials include:
i) Asphalt shingles: Many property owners install them since they perform well in extremely cold climates.
ii) Metal: It is durable and doesn't require much maintenance.
iii) Wood Shingles: They offer an excellent natural look, but they need regular maintenance as they are prone to cracks and rot.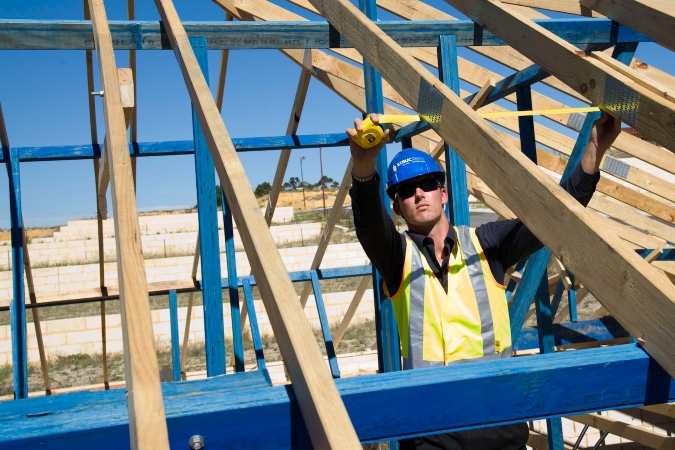 Roof Structure Inspection
The structure of your roof is essential to the property's structural integrity. If your roof has structural problems, it can cause a drift in your walls, holes that pests can crawl, and eventually make your roof collapse if not properly handled.
During this stage, the inspector will examine the signs of sagging or uneven roof planes. They can also check the exterior elements like vents, pipes, and other equipment. Besides, they can inspect the cleanliness of the roofing surface, as well as spot signs of aging like moss, peeling paint, rust, and rot. This inspection will help to improve the structural integrity of your roof.
A Detailed Roof Inspection Report
After the exterior, roofing material, and interior inspections are complete; your professional roof inspector should give you a written report of his observations. The written roof inspection report will pinpoint any signs of wear or damage to your roof and recommend any repairs for your home or business. Once you have obtained this report, you will be prepared to schedule roofing repairs for the upcoming season. That said, the roof inspection cost is far much less than the damage that would have been caused by not inspecting the roof beforehand.
Need a Professional Roof Inspection in Murfreesboro TN?
A detailed roof inspection cannot be done from the ground but on top of your property's roof and isn't a project that should be taken lightly. Avoid the risk of injuring yourself or damaging your roof. Hiring an expert for your roof inspections implies that you won't have to climb on the top of your roof to examine its condition. Professional roofers understand precisely how to climb your roof in a low-risk, safe manner. If you are like most property owners who walk around their roof checking for flaws. Eliminate the risk of injury or damage by allowing an experienced roofer to perform a comprehensive while you remain secure on the ground.
For professional roof inspections, turn to experts at L&L Contractors. They have the skills, experience, and knowledge to evaluate major commercial or residential roofing systems and provide solutions to unlock their full potential. If you want to have your roof professionally inspected, schedule a free appointment online or call us at 617-615-3189 for more information today.