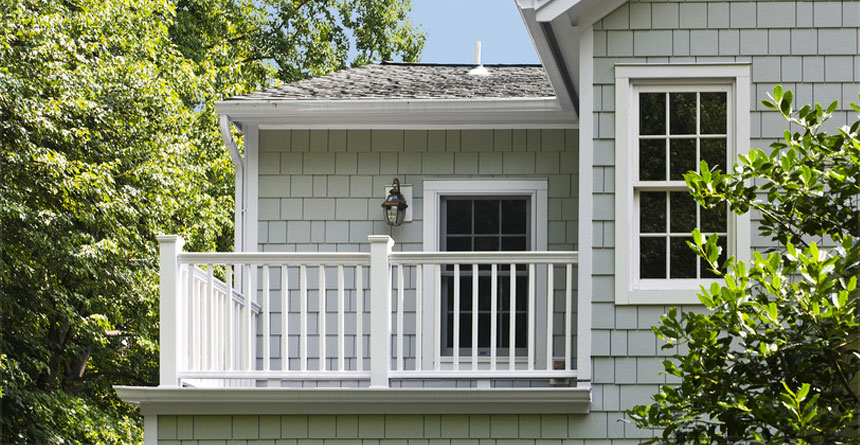 Is your home exterior looking ragged after the harsh winters?
Do you want to know whether a new siding is a worthwhile investment for your home?
Like the roof, exterior siding guards your home from the elements such as fire, sun, snow/rain, cold or heat and offers structure to your home.
If you might be thinking to put your home in the market, then you should look for ways of improving its resale value. According to the National Association of Realtors 2018 Cost vs. Value Report, new siding recovers almost 90% of its cost upon reselling your home. Sounds like a good investment, right?
Real estate experts say that it is actually more difficult to sell a home with cracked, dull siding. Exterior siding increases your asking price while making your house more attractive to potential buyers. Various siding options in the market can help you recover cost when reselling your home. But which is the best siding option for your home?
This article will provide information about James Hardie siding and why it is the best siding option for homeowners today.
What is Fiber Cement Siding?
Fiber cement is a mixture of cellulose (wooden particles), silica sand and cement. The cellulose offers flexibility and resilience, while the sand is used as filler. Portland cement is used to bind sand and cellulose together.
Today, James Hardie siding is the leading fiber cement products widely used in North America. Currently, it has been installed in more than nine million homes. Homeowners who have invested in James Hardie products can attest that they last for long and require low-maintenance.
Types of James Hardie Siding
Hardieplank Siding
This is one of the famous siding brands in America that you can use to create a timeless design with various textures and colors. Hardieplank is partly mineral and partly wood. Unlike vinyl siding, Hardieplank can be painted thus giving your home a distinctive appearance.
Hardieshingle Siding
Hardieshingle siding is often associated with cottage-style and Cape Cod homes, but they can add aesthetic value to any home. If you want that distinctive look of Cedar shake with low maintenance, then opt for Hardieshingle siding. But unlike other siding options, it resists curling, splitting, rotting and wrapping.
James Hardie Vertical Siding
If you want to add a visual punch to your home design, then try to combine Hardieplank with Hardiepanel vertical sliding. The main advantage with Hardiepanel vertical sliding is that it is distinctive but not too trendy. Clean, Crisp lines make it a perfect choice for contemporary designs. James Hardie vertical siding comes in different textures and sizes.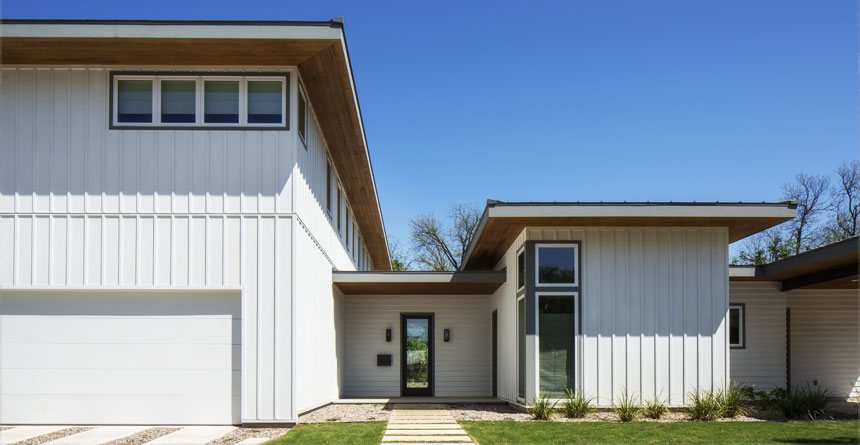 Advantages of James Hardie Siding
Homeowners can enjoy several measurable benefits when they choose James Hardie Siding products over other traditional or vinyl siding options as discussed below:
Durability
James Hardie siding is five times thicker than Vinyl siding, and that makes it incredibly durable. It has been manufactured to resist all elements of weather from strong winds to hailstorms, elements that mostly destroy vinyl siding. It also resists cracking, warping and rotting, three problems that you are likely to encounter when you use wood siding. It's fire resistant, bug resistant and outlasts ordinary Vinyl siding by decades. James Hardie Fiber cement siding has a long lifespan of up to five decades, something which is not achievable with vinyl siding.
Improves Aesthetic Value
James Hardie siding provides some kind of curb appeal that wood siding offers, but much superior to that of vinyl siding. Vinyl siding tries to look like wood, but its overlapping seams and faux wood grains looks unnatural, making it appear more like a plastic. James Hardie, fiber cement siding, comes with several designs and finishing options, thus allowing you to customize your home exterior, so that you achieve the aesthetic improvement you need.
Enjoy Outstanding Warranties
All James Hardie products come with a 30-year warranty except for trim products which have 15-years warranty. These outstanding warranties show that the manufacturer is confident that the product is durable and will serve the intended purpose.
Green Impact
James Hardie siding will improve the outlook of your home, while also being sustainable and durable, making it eco-friendly. James Hardie Fiber cement is made using environmentally friendly materials which can be recycled and reused in future.
Enjoy Lower Insurance Premiums
The durability of Hardie fiber-cement siding means that you will not be doing repairs regularly after a hailstorm. As a result, you will be paying lower insurance premiums for your home. For instance, a recent survey showed that homeowners who use James Hardie siding pay20% less than those who use vinyl siding.
Fade Resistance
Low-quality vinyl siding fades easily. This implies that the original beauty fades and it can be impossible to find another piece that will resemble the initial one, but James Hardie siding features Color plus technology. Their finish is done at the factory. It delivers up to 40% better fade resistance.
Fire Resistance
When exposed to flame or heat, wood siding will burn while vinyl siding will melt. James Hardie siding is non-combustible and is approved for fire-rated constructions. Because of its eco-friendly composition, it will not explode or melt when exposed to direct heat or flame.
Rated #1 ROI siding option
Compared to vinyl siding options, James Hardie siding provides a high return on investment on all home remodeling investments.
Final Thoughts
When selecting siding materials, there is no better option than the James Hardie fiber-cement siding. James Hardie developed this cement fiberboard ten decades ago when he was researching about materials that could withstand the tear and wear associated with extreme climates. This fiber-cement can last the entire lifespan of your home. This fiber-cement siding is cheaper compared to other siding options like wood or vinyl.
Are you searching for a reputable contractor to install James Hardie Fiber-cement siding for your home in Murfreesboro? If yes, you have come to the right site. If you need a new siding for your home, then L&L Contractors will sort you out. Contact us and get a free quote today.