CertainTeed Asphalt Shingles Installation in Murfreesboro TN
Are you considering asphalt shingles for your commercial or residential property? Here at L&L Contractors, we have extensive experience working with the CertainTeed shingle brand, and we can attest to their quality, commitment to sustainability and product warranties (which range from 20 years to lifetime). Our expert roofers regularly install CertainTeed shingles throughout the Murfreesboro & Nashville, TN area, and can help you decide if CertainTeed is right for your home or business.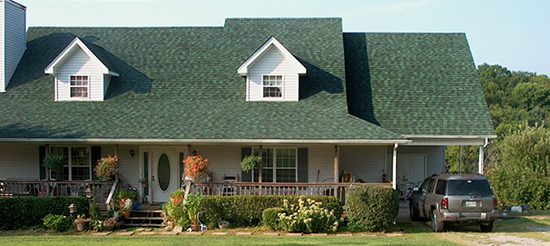 Types of CertainTeed Shingles:
The CertainTeed brand includes a wide range of products, including the Traditional, Designer, Premium Designer, and Luxury shingle lines.
The Traditional line is laid in the flat, staggered pattern we've come to expect from a beautiful new roof, is available in numerous colors, and comes with a 20 to 30 year warranty.
The Designer and Premium Designer lines include the Landmark shingles that we often recommend to our customers as an attractive and functional all-around shingle. It's a durable line of shingles that's color blended, which means that the shingles vary slightly in color for a more dimensional look that goes well with any style of home. Plus, they're manufactured with self-sealing adhesive strips and have a wide nailing zone that makes installation quick and easy.
CertainTeed's Luxury shingles have 50 year or lifetime warranties and come in numerous colors, shapes, and styles. For instance, the Carriage House shingle has unique scalloped edges that look gorgeous on a steeply pitched roof, while the Presidential Shake shingle mimics the layered look of cedar shake with three layers of asphalt shingle. If you are looking to install a roof that makes a big architectural statement, CertainTeed's Luxury line is perfect for you.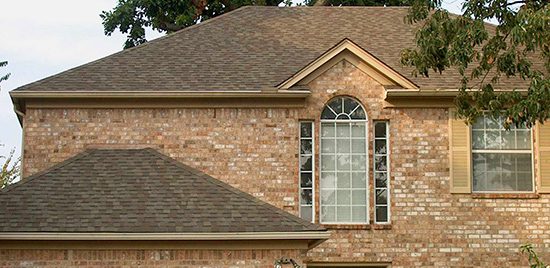 Advantages of CertainTeed Shingles:
Asphalt shingles are arguably the most durable and affordable modern roofing material, and companies like CertainTeed do a great job of making these popular shingles eco-friendly and durable.
As you consider which type of roofing is right for you and your property, we invite you to explore the site, but also welcome you to call us with any questions you may have. Would you like to see your options? We have a large selection of shingle samples that illustrate the colors and shingle styles available to you. In addition to CertainTeed shingles, we also proudly carry GAF asphalt shingles, which you can read more about here.
GAF provides another great option for asphalt shingles that may work well for you.