Metal Roofing Murfreesboro: Most Trusted Roof Installer
Over the past few years, metal roofs have become an increasingly popular choice for home and business owners who like the look and security of a metal roof. Those of us at L&L Contractors have certainly noted the uptick in popularity of the metal roof and have installed many on properties across Murfreesboro and Middle Tennessee.
One of the main reasons for the popularity of metal roofing here in the Middle TN and Nashville area is its longevity. Metal roofing is known for holding up beautifully during extreme weather, though some may be susceptible to denting during heavy hailstorms. There are ways to circumvent this potential problem though: applying a granulated coating to your metal roof can protect it from hail. We also offer Decra steel roofing, which is proven to stand up to even incredibly severe hailstorms.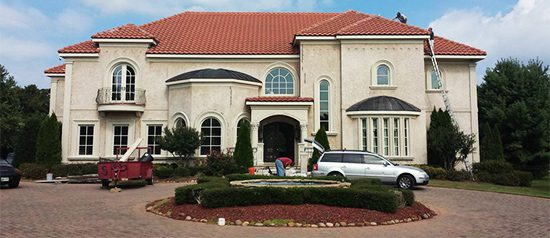 The average metal roof will last you between 30 and 50 years, with a copper roof lasting as many as 100 years. In comparison, the average asphalt shingle lasts anywhere from 20 years to lifetime, depending on the grade and brand used.
Types of Metal Roofing:
We most commonly install one of the following three metal roofs, which we invite you to read more about on our dedicated pages.
Want help comparing and contrasting these metal roofs? Please give us a call at 615-617-3189. We're happy to discuss the differences and advantages of each.

Metal Roof FAQ's
Metal roofs sometimes get a bad rap, as there are misconceptions that they are noisy and attract lightning. Here, we work to clear some of that up:
Q. Do metal roofs attract lightning during storms?
A. No, lightning generally strikes the tallest object and may strike any object – not exclusively metal. An advantage is that metal roofs won't burn if struck because they are non-combustible.
Q. Are metal roofs noisy when it's raining hard?
A. No, when installed properly above an insulated attic, metal roofing actually doesn't make any more noise than a traditional roof.
Q. Why is metal a good option for my roof?
A. Metal roofing may be far more durable than other types of roofing materials, and it boasts a very long life expectancy. Metal roofs are also low maintenance, energy efficient, and come in numerous beautiful colors.
Call L&L Contractors (roofing company in Murfreesboro TN) at 615-617-3189 to schedule your free roofing inspection or to hear more about our metal roofing services available to you in the Murfreesboro area.
Asphalt shingles are the most widely used type of roofing in the United States and could be the perfect choice for your needs.